Juventus have clear intentions to secure the signature of Liverpool's German midfielder Emre Can as the star's contract talks are yet to be settled.
According to Italian sports outlet CalcioMercato the Italian giants will not be put off regardless of whether Can signs a new contract or not but will only make a move for the star if his release clause is no bigger than €30million (£27m), which they would not hesitate to match.
READ MORE
Liverpool star deletes club from his Instagram page after 4-1 humbling at Tottenham
Liverpool must sack Jurgen Klopp, Tottenham to end 35-year run against Arsenal: 5 knee-jerk reactions to this weekend's Premier League action
Arsenal legend makes worrying claim amid Mesut Ozil to Manchester United transfer rumours
The Italian champions are reported to be hoping that an extension deal for Can's Liverpool contract will not be agreed which will allow Juventus to agree a free deal for Can next summer but Juventus are willing to spend up to £28m if they have to.
Former Liverpool manager Brendan Rodgers singed Can from Bayer Leverkusen in the summer of 2014 and the German has since gone on to become a regular component in the Liverpool squad.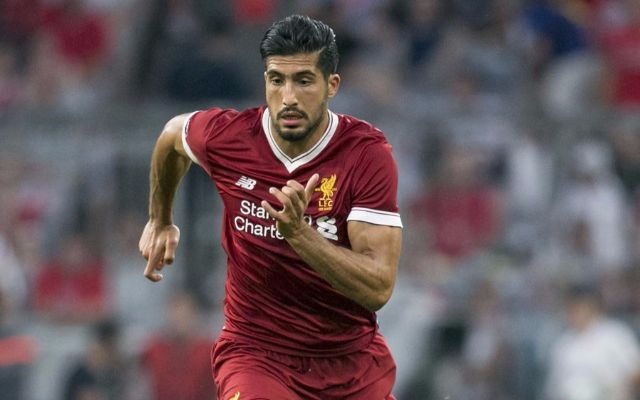 Can has made 96 Premier League appearances  and has even registered seven goals in that time despite often being deployed in a wide range of different positions in defence or midfield.
This is of course not the first time that Juventus have been linked to the 23-year-old with the Express reporting in August this year that the Italians had already agreed a deal for the German.
With each report it looks increasingly more likely that Can will depart for the Italian giants. Perhaps the grey area however is just how much money Liverpool will receive for the star – if any at all.