How long can Klopp realistically hang on?

Liverpool were meant to be taking a big step forward when they replaced Brendan Rodgers with Jurgen Klopp, but it hasn't exactly worked out that way.
The German tactician looked a managerial mastermind in his days at Borussia Dortmund, when he built an exciting, attack-minded team that competed with the mighty Bayern Munich on just a shoestring budget.
READ MORE
Jurgen Klopp identifies the Liverpool player to change position to replace Dejan Lovren after Tottenham horror-show
Barcelona duo intervene in transfer pursuit of Liverpool star Philippe Coutinho
Liverpool news
Klopp's fine work with Dortmund saw him linked with big jobs a few years back, and it was seen as a major coup when he was brought in at Anfield.
Still, despite a strong start, things seem to be falling apart for Liverpool this season after a dreadful start that leaves them considerably worse off than at this stage last season.
As noted by the Daily Mirror, this time last year the Reds were third in the Premier League on 20 points – and were denied top spot by goal difference only.
Klopp P78 Pts 137 Benitez P78. Pts 144
Rodgers P78 Pts 148.

— Richard Keys (@richardajkeys) October 22, 2017
Their current record of 13 points leaves them seven worse off – and a whole six places lower in 9th.
After a 4-1 defeat to Tottenham at the weekend, BBC Sport pundit Garth Crooks urged the club to finally part ways with Klopp and replace him with Carlo Ancelotti.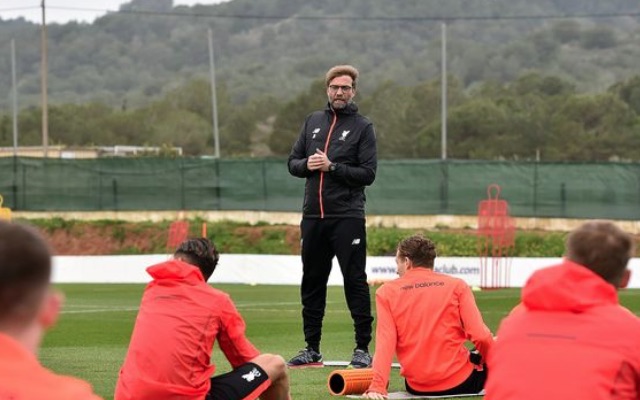 Crooks: Replace Klopp with Ancelotti
'They are a great club with amazing history and they deserve a manager to reflect those points,' Crooks wrote on BBC Sport.
'There are few managers in the world who can take the title to Anfield but I believe former Chelsea, Real Madrid and Bayern Munich boss Carlo Ancelotti is one of those.
'Liverpool executives are now forced to rethink the club's strategy and fix what is an obvious problem. The man that can do that is Ancelotti and they must get him now while he's available.'