Happy with this, Chelsea fans?
Chelsea manager Antonio Conte looks to have more or less made peace with one of his Blues stars after some friction earlier this season.
According to the London Evening Standard, Conte has decided he won't be loaning out Charly Musonda in the January transfer window as he wants him around as his squad struggles with the more intense fixture list this season.
READ MORE
Chelsea transfer target closer to exit as Champions League giants agree to lower asking price
More problems for Antonio Conte, Chelsea players contact former key CFC figure
Chelsea transfer news
Musonda, 21, has not been a regular for Chelsea so far this term, but did make quite an impression in the recent League Cup win over Nottingham Forest, during which he scored his first goal for the Blues.
The Standard also claim Chelsea are in talks with the Belgian over a new deal at Stamford Bridge, which suggests Conte truly sees him as an important part of the club's future.
This is despite Musonda recently releasing an explosive message on his Instagram page, which he has since deleted and been warned about.
The Standard quote the original post as saying: 'You sacrifice, you work hard, harder, you give more than what's expected. And what do you get back? Literally nothing…done.'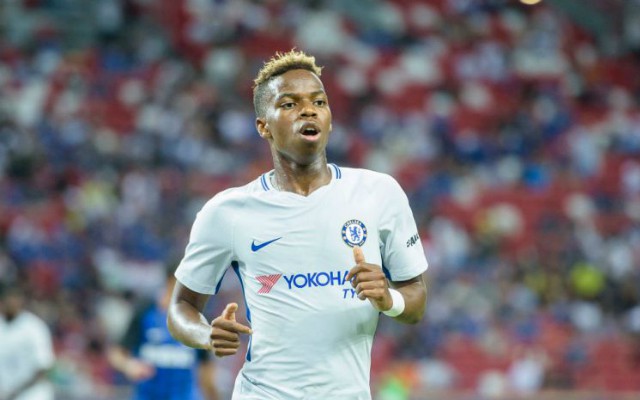 While the report now claims this was not a direct dig at Conte, Chelsea did warn Musonda about his social media use after this post attracted plenty of unwanted attention.
Can Musonda buck the trend at Chelsea?
Chelsea don't have the best track record of promoting young players, but that could be about to change with Musonda as he seemingly works his way into Conte's plans.
The Italian tactician may be motivated by the fact that former Blues rejects Romelu Lukaku and Kevin De Bruyne have shone for their rivals Manchester United and City respectively this season after being let go by Chelsea as youngsters.
Musonda looks another player with great potential who could have something to offer the west Londoners this season as they'll need to rotate more often than last year when they were out of European football.