Who makes our United and Spurs best XI?
Manchester United against Tottenham is undoubtedly the big game of the weekend in the Premier League, and it brings together surely the best two strikers in England right now.
Harry Kane and Romelu Lukaku are both obvious shoe-ins for our combined XI, but who joins them in the rest of the positions on the pitch is a rather closer matter.
READ MORE
Manchester United duo an injury doubt for Tottenham clash, Jose Mourinho could be down to just one fit central midfielder
PROOF: Arsenal & Tottenham are slickest transfer negotiators, Manchester United & City massively ripped off
Jose Mourinho ready to offer two Manchester United stars in bid to sign €80million Chelsea transfer target
Adopting the slightly shunned 4-4-2 'diamond' formation, we've done our best to cram in as many of the best players as possible from both sides, and it's finished 6-5 in a very even battle.
Read on to see who got in…
GK: As well as the two best strikers in the league, these clubs probably boast the two best goalkeepers. It's a close call, but we've gone for David de Gea, who has truly done the business week in, week out for United for the last three or four years – and without the kind of resolute defence Tottenham's Hugo Lloris has enjoyed.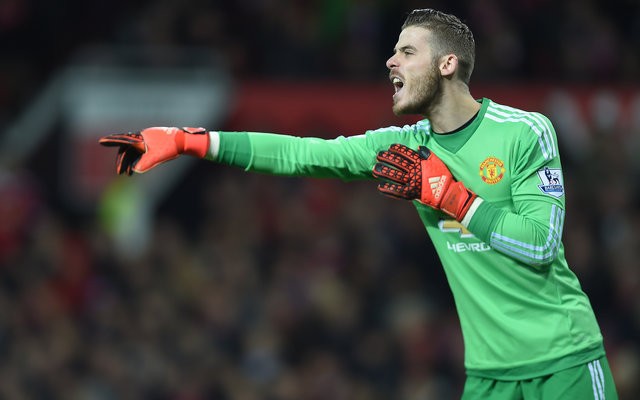 RB: Fair play to Spurs for not really missing Kyle Walker since selling him this summer, with Kieran Trippier and Serge Aurier doing admirable jobs for the north Londoners since. Still, Antonio Valencia is a man reborn under Jose Mourinho and gets the nod for us.
LB: Superb in the absence of the injured Danny Rose, we've gone for Ben Davies at left-back as, well, United don't exactly have a natural in that position at the moment. Luke Shaw isn't getting a game, and Ashley Young and Daley Blind are among those taking it in turns to fill in for the time being.
CB: United have improved at the back under Mourinho, but they still lack the high class individuals of this Spurs defence, one of whom is undoubtedly the excellent Toby Alderweireld.
CB: And alongside him we've gone for his Spurs central defensive partner Jan Vertonghen, with the Belgian pair proving one of the best pairings in the country for the best part of two years now.
DM: An inspired summer signing from Chelsea, Nemanja Matic's form for United so far must be making the Blues badly regret their decision. For all the quality of players like Victor Wanyama, Eric Dier and Mousa Dembele, the Serbian gets the nod here.
CM: This might be a tad gung-ho, but we've gone for two attacking midfielders in the centre of this diamond, with Henrikh Mkhitaryan another United star worthy of a place after his productive start to the season.
CM: Alongside him is Tottenham's Christian Eriksen, one of the most underrated creative players in the game, though reports suggest he's starting to attract more interest as the likes of Barcelona keep tabs on him, according to Sport.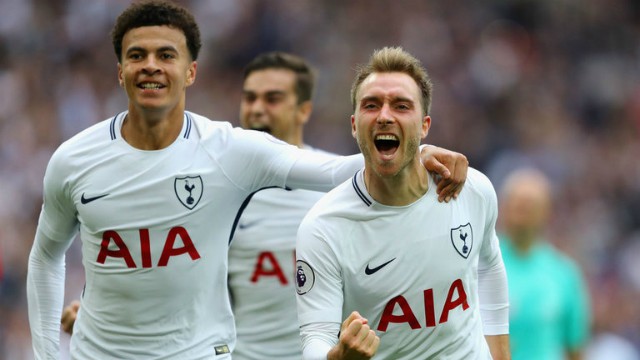 AM: There would perhaps be room for Paul Pogba somewhere here were he not injured, but in fairness players like Dele Alli make a very strong case after continuing to shine so brightly under Mauricio Pochettino.
CF: Top scorer with eight goals so far this term, it's Tottenham's Kane taking one of the two centre-forward spots. Would he be the narrow winner if we limited ourselves to one striker as most teams now play? We couldn't possibly comment.
CF: And finally, it's Lukaku taking the second place up front, with the summer signing from Everton narrowly behind Kane in the Golden Boot rankings at the moment, as he was last season when he also finished runner-up.
Here's the full Manchester United and Spurs combined XI in all its glory…