Manchester United were relatively successful during their summer transfer market spending spree but were unable to sign one key target and it has now been revealed why.
Italian football outlet CalcioMercato have revealed that Ivan Perisic was on the verge of completing a deal from Inter Milan to Man United with Inter needing to sell at least €30m worth of players by the 30th of June to meet new FFP (financial fairplay) rules enforced on the club. However, with just days remaining until the FFP deadline Inter were able to shift more the €30m worth of talent allowing them to keep hold of their prized possession Perisic.
SEE ALSO:
Barcelona's South American superstar demands a move away from the Nou Camp, reveals his next destination in devastating blow to Barca
Man United 1-0 Spurs player ratings, stats and reaction: super-sub Martial bags winner as United close gap on rivals
(Video) What Ashley Young said to Dele Alli in heated clash during Man Utd win
The report implies that Perisic was going to be sold to United to allow the Italian giants to meet their FFP restrictions but CalcioMercato have reported this weekend that the following players were sold just in time to meet the deadline:
Caprari: €9.934.000
Juan Jesus: €6.800.000
Eguelfi: €4.811.000
Biraghi: €4.515.000
Laxalt: €4.337.000
Banega: €3.892.000
Gravillon €3.338.000
Dimarco: €3.278.000
Miangue: €2.818.000
Bessa: €1.158.000 (All fees per CalcioMercato).
Since staying at the club the Croatian star has been influential for Inter with United likely to be devastated that their €35m (£30m) bid was rejected by the Italian club. (Bid per CM)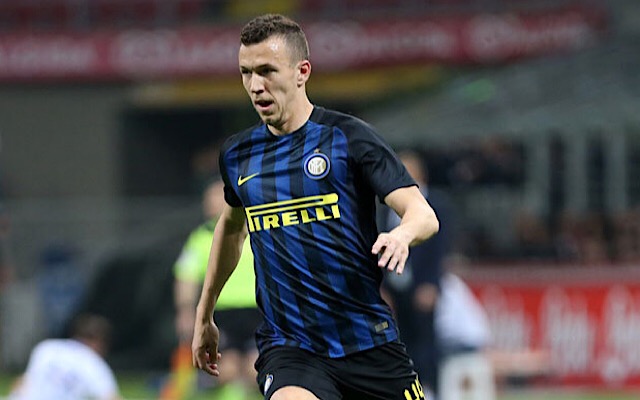 However, a recent report from the Mail Online has stated that United have not given up their pursuit for the star with Jose Mourinho now eyeing a ruthless £54m bid for the attacking midfielder. The suggestion is that if Perisic's £54m release clause was met that Inter would have no option but to allow the star to leave.
The mentioned release clause does not become active until next summer, with United having to wait until then before they are likely to make another approach for the star.