Try arguing with this, Arsene.
Arsenal set a new record yesterday as they came from behind to claim a 2-1 victory over Swansea City in the Premier League.
With their latest win at the Emirates Stadium, the Gunners have now won 13 home games in a row in all competitions for the first time since they moved to their new ground in 2006.
READ MORE
Neymar tells PSG president to sign Arsenal target after being granted say over transfers
Manchester City line up transfer plan to get 'revenge' on Arsenal over Alexis Sanchez
Arsenal news
This run dates back to last season when Arsenal won 3-0 against West Ham in the Premier League during one of the worst periods for the team in the second half of that campaign.
Arsene Wenger has often suggested his job has been made harder by a negative atmosphere from the club's fans, but 13 home wins in a row suggests the Emirates crowd are doing something right.
Wenger was quoted by FourFourTwo earlier this season as saying: 'The players forget very quickly how good they are – much quicker than you think. We have to continue to believe in our strengths and not to forget.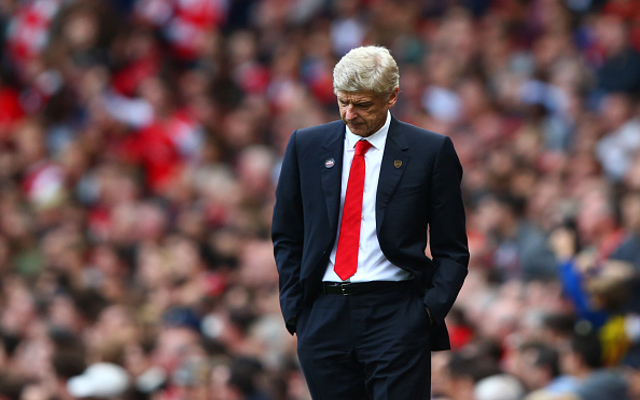 'Our fans as well, to have a successful team, we need our fans. Our fans can say, "OK, our squad is not good enough, we are not good enough" and think we have no chance – that will not work. We want our fans to be behind us in this moment as well, even if we are very sorry for what we delivered. To have a successful team we need to have that.'
The Frenchman has had to find a number of excuses for his side's overall lack of success in recent years, with no league title to his name since all the way back in 2004, but he's going to have to keep finding new ideas.
13 – Arsenal have won their last 13 games at the Emirates in all competitions, their longest ever winning run at the stadium. Superstition. pic.twitter.com/3s1MNF86Ih

— OptaJoe (@OptaJoe) October 28, 2017
Arsenal fans will rightly feel they're doing their bit in home matches to spur the players on – with 13 wins in a row on their ground certainly an impressive record.
Swansea stunned Arsenal by taking a first-half lead yesterday, before goals from Sead Kolasinac and Aaron Ramsey turned it around in the second period.
Arsenal's 13-game Emirates Stadium winning run in full:
Arsenal 3-0 West Ham
Arsenal 1-0 Leicester City
Arsenal 2-0 Manchester United
Arsenal 2-0 Sunderland
Arsenal 3-1 Everton
Arsenal 4-3 Leicester City
Arsenal 3-0 Bournemouth
Arsenal 3-1 FC Cologne
Arsenal 1-0 Doncaster
Arsenal 2-0 West Brom
Arsenal 2-0 Brighton
Arsenal 2-1 Norwich City
Arsenal 2-1 Swansea City