Top 20 Football Manager 2018 wonderkids revealed.
The latest edition of FM is out and one of the first things players will be on the lookout for are the best Football Manager 2018 wonderkids to build world-beating sides for the future.
Of course, some Football Manager wonderkids have famously gone on to flop in real life, but when you step into the virtual dugout, real life no longer matters – sometimes, in literally every respect.
READ MORE
Football Manager 2018 best finishers – Man Utd and Spurs stars in top 15

With a sneak preview of the game after the beta version was released, we've put together a list of the top 20 Football Manager 2018 wonderkids – for those dedicated to building teams for the future instead of starting out at moneybag clubs such as Paris Saint-Germain and Manchester City.
Based on transfer market value, these are the players aged 18 or under who are absolutely worth investing in in Football Manager 2018:
Gianluigi Donnarumma
Club: AC Milan
Position: Goalkeeper
Age: 18
Value: £13.75million
Trent Alexander-Arnold
Club: Liverpool
Position: Right-back
Age: 18
Value: £4.3m
Yann Karamoh
Club: Inter Milan
Position: Attacking mifielder/striker
Age: 18
Value: £3.3m
Ryan Sessegnon
Club: Fulham
Position: Left-back
Age: 17
Value: £3.1m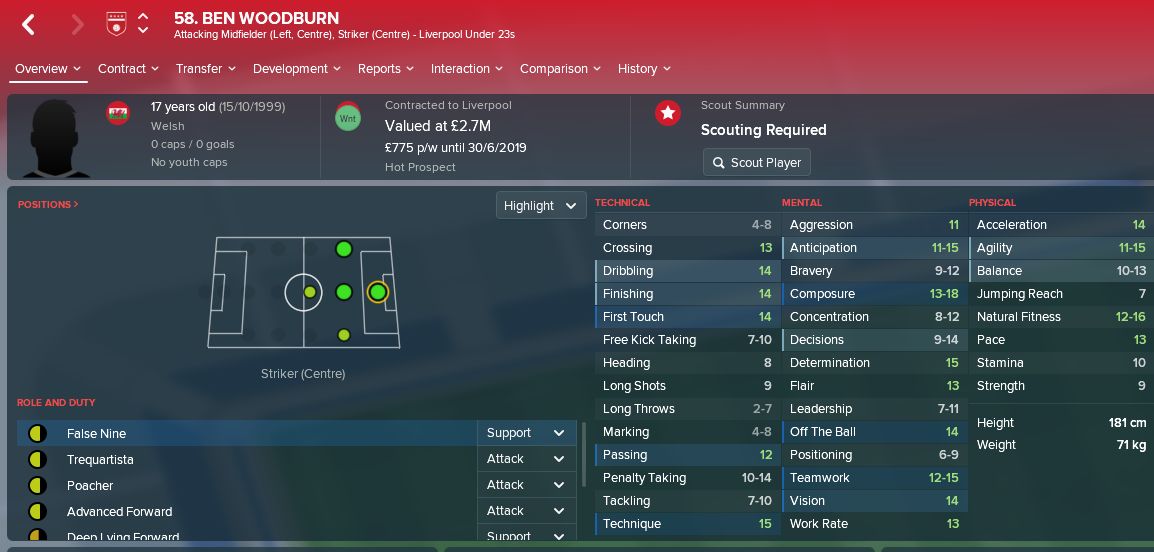 Ben Woodburn
Club: Liverpool
Position: Attacking mifielder/striker
Age: 17
Value: £2.7m
Declan Rice
Club: West Ham
Position: Defensive midfielder
Age: 18
Value: £2.6m
Ronaldo Vieira
Club: Leeds
Position: Defensive midfielder
Age: 18
Value: £2.2m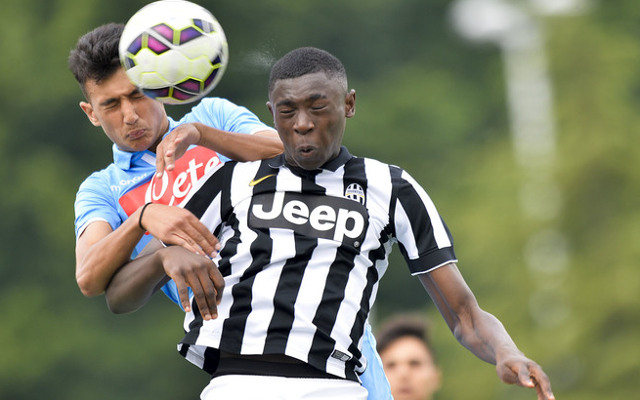 Moise Kean
Club: Juventus (on loan at Verona)
Position: Attacking mifielder/striker
Age: 17
Value: £1.8m
Andre Green
Club: Aston Villa
Position: Winger
Age: 18
Value: £1.8m
Exequiel Palacios
Club: River Plate
Position: Midfielder
Age: 18
Value: £1.7m
Federico Valverde
Club: Coruna
Position: Defensive midfielder
Age: 18
Value: £1.4m
Alejandro Pozo
Club: Sevilla
Position: Striker
Age: 18
Value: £1.3m
Luis Oliveira
Club: San Martin
Position: Left-back
Age: 18
Value: £1.2m
Ruben Vinagre
Club: Wolves
Position: Left-back
Age: 18
Value: £1.2m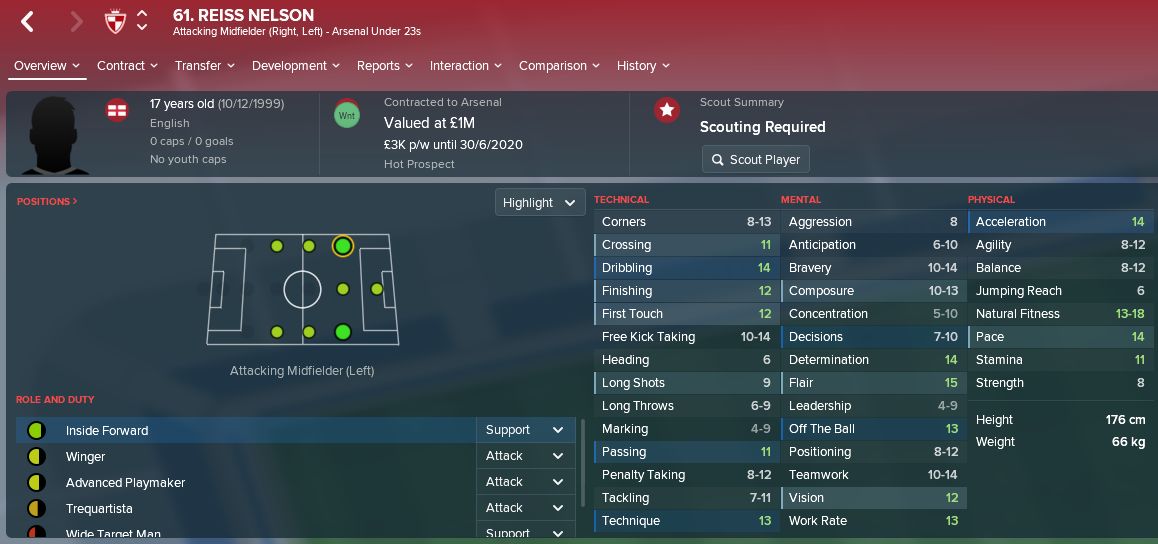 Reiss Nelson
Club: Arsenal
Position: Attacking mifielder
Age: 17
Value: £1m
Marcus Edwards
Club: Tottenham
Position: Attacking mifielder
Age: 18
Value: £1m
Jonathan Leko
Club: Bristol City
Position: Winger
Age: 18
Value: £950k
Sead Haksabanovic
Club: West Ham
Position: Attacking mifielder
Age: 18
Value: £950k
Nicolas Schiappacasse
Club: Atletico Madrid
Position: Striker
Age: 18
Value: £900k
Tyler Roberts
Club: Walsall
Position: Attacking mifielder/striker
Age: 18
Value: £825k