Will he perform as Arsenal take on City?
Arsenal manager Arsene Wenger has made it clear he expects Alexis Sanchez to be professional and perform to his best when the Gunners take on Manchester City on Sunday.
Wenger's side travel to the Etihad Stadium this weekend, following a lengthy summer of speculation linking Sanchez with a move to City.
READ MORE
Arsenal transfer news
Manchester City line up transfer plan to get 'revenge' on Arsenal over Alexis Sanchez
Football Manager 2018 wonderkids: Arsenal, Liverpool and Tottenham starlets among top-rated players aged 18 or under
BBC Sport reported that City failed with a deadline day move for the Chile international, while the Daily Mirror reported over the weekend that joining the Blues remains the player's priority, whether in January or on a free next summer.
So naturally, Sanchez playing against what may be his future club is bound to be one of the main talking points this weekend, but Wenger isn't concerned.
Speaking ahead of the game, the Frenchman made it clear that Sanchez has 'a social contract' to perform to his full level against Pep Guardiola's men.
'No, I am not concerned because I am not suspicious of the performances or the desire to win of a football player,' Wenger is quoted in the Metro.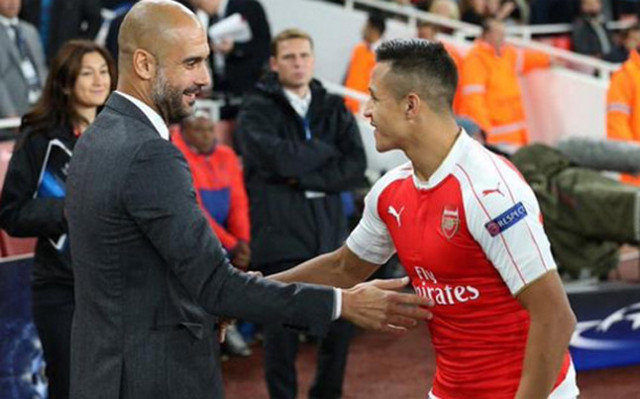 'When you are a football player, you have a social contract with the rest of the team and I never question that.
'Once you don't respect that, it's difficult to say that you play football.'
Meanwhile, City's current stars may feel coming up against Sanchez is a big motivation for them to show what they can do against Arsenal.
Raheem Sterling and Leroy Sane are among those likely to be threatened by the arrival of the former Barcelona forward, but have started this season in fine form and will want to make a point of keeping that up in this big game.