Some ill-thought-out rantings on this weekend's Premier League games.
We got excited about Tottenham last weekend in our five knee-jerk reactions, and predictably they've sent us crashing back down to Earth this week.
But then, that's the nature of football, isn't it? 'One day you're the cock of the walk, the next a feather duster,' as someone who certainly knows a thing or two about being a cock has beneath his Twitter handle.
READ MORE
Five things we learnt from Liverpool 3-0 Huddersfield: Firmino on fire and Salah takes a hit
Football Manager 2018 wonderkids: Arsenal, Liverpool and Tottenham starlets among top-rated players aged 18 or under
Mauricio Pochettino hints at major Tottenham injury boost for visit of Real Madrid
And there's plenty more to chew over after another eventful round of the Barclays, though we'll be doing less chewing and more guzzling in our analysis here.
Free of data, logic or insight, here's what tugged at our heartstrings this weekend…
Tottenham will always let you down
It had to happen, didn't it? A Tottenham team looking as strong as ever after a blistering start to the season, full of confidence going into a trip to Old Trafford and…they lost, again.
Spurs always seem to suffer a nosebleed in away games at Manchester United, with stats in our preview beforehand showing that Old Trafford is their unhappiest away ground in the Premier League era.
Of course, their job was made a great deal harder without injured goal machine Harry Kane, but just as it looked like they might scrape a credible 0-0 draw, Anthony Martial pounced on some uncharacteristically poor Spurs defending to plunder home an unsatisfying winner.
'Lads, it's Tottenham' as a wise man once said, and it always will be.
Jose Mourinho is a child
Perhaps most infuriating of all from the result between United and Tottenham was the reaction of petulant man-child Jose Mourinho.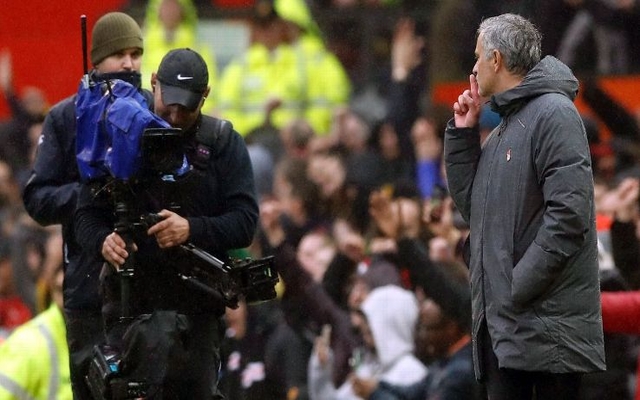 Shushing his doubters at the final whistle, Mourinho almost forgot to act his age and conduct the traditional post-match handshake as he was so busy milking his moment.
Beforehand, the Portuguese did nothing but complain about injuries, despite once saying that he, unlike his rival managers, never complained about injuries.
All in all, full marks on the Mourinho-being-an-attention-seeking-brat bingo card.
Sead Kolasinac is the signing of the summer
Three goals, three assists, no transfer fee – what an utterly superb signing Sead Kolasinac has been for Arsenal.
Slag Wenger off all you like for his obsession over transfer bargains, but on this occasion he's got it absolutely spot on. While Chelsea were out chasing Alex Sandro for £60million-plus this summer (fee per the Independent), Arsenal quietly went about poaching Kolasinac as his contract ran out at Schalke.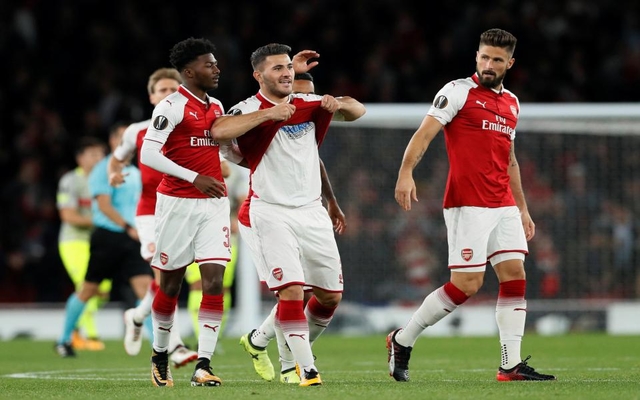 A strong defender, a peach of a left foot, and another match-winning performance against Swansea City this weekend, Kolasinac is a delightful throwback to a time when you didn't have to spend astronomical fees just to sign Kyle Walker.
Sol Campbell, Andrea Pirlo and Michael Ballack are up there with the best frees of all time, and Kolasinac looks destined to join them after this tremendous start in England.
Chelsea fans are ridiculous
This knee-jerk reaction comes not from us, but from Chelsea fans who have about as much patience with their players as their owner does with managers.
Slamming Marcos Alonso as 'very average' after this weekend's win at Bournemouth, Blues supporters truly don't appreciate what a great talent they have at left wing-back.
Let's not forget, the Spaniard joined in a low-key move late on last summer with no pre-season and immediately bossed it in the Premier League to play a key role in Antonio Conte's wing-back-inspired title victory.
Barely having a rest since he arrived, the 26-year-old combines all the best qualities of a defender and an attacking midfielder, contributing eight goals in 46 appearances. He's fast, he's tireless, he hits a mean free-kick, and he pretty much embodies the perfect modern day wing-back.
Still, don't let one below-par game stop you from massively overreacting, Blues fans.
Pundits are having a collective meltdown over David Unsworth
Why is everyone so convinced David Unsworth deserves the Everton job just because he knows the club inside out?
'I would love to see David Unsworth get the Everton job on a permanent basis and it riles me when I see him described as not having enough experience,' said Phil Neville on BBC Sport.
'I'm not saying every club should have an ex-player as manager, but he knows what the club means, has a link with the fans, and in their position right now, that's vital,' said Robbie Fowler in the Daily Mirror.
Sam Allardyce says English managers are deemed "second class" in the @premierleague. #PL #KeysandGray pic.twitter.com/mJ9m1cQzJO

— beIN SPORTS (@beINSPORTS) October 27, 2017
And this follows Sam Allardyce's red-white-and-blue-Brexit of a rant earlier in the week, when he was quoted on ITV Sport: 'I think you are almost deemed as second class because it is your country. It is a real shame that we are highly-educated, highly-talented coaches now with nowhere to go. The Premier League is the foreign league in England now.'
English pundits and coaches are obsessed with the idea that they've got their own Pep Guardiola just waiting in some obscure youth team somewhere, ready for world domination on the values of 'going back to basics' and having 'a link with the fans'.
Give it up guys, maybe you're just not that good?