Arsenal have been left vulnerable to a shock January swoop.
Arsenal's failure to participate in this season's Champions League could be about to come back to haunt them in a big way.
According to surprise reports in Germany, Bayern Munich are looking into signing either Alexandre Lacazette or Danny Welbeck from the Gunners in the January transfer window.
READ MORE
Arsenal legend gives Alexandre Lacazette smart piece of advice on how to up his goal count
Sport Witness, citing Bild, claim Bayern are keen on the pair to ease the pressure on the struggling Robert Lewandowski, who has complained about a lack of support up front this season.
Despite the shock of Bayern moving for two key players at Arsenal, one of whom was only signed this summer, it could be that they have been made more realistic targets due to not being cup tied in the Champions League.
Arsenal have been playing in the Europa League this term, but that would still allow for Lacazette and Welbeck to represent Bayern in the second half of this season's premier club competition.
Lacazette has been in fine form since moving to the Emirates Stadium from Lyon in the summer, and will surely not be sold for any price so early on in his Arsenal career.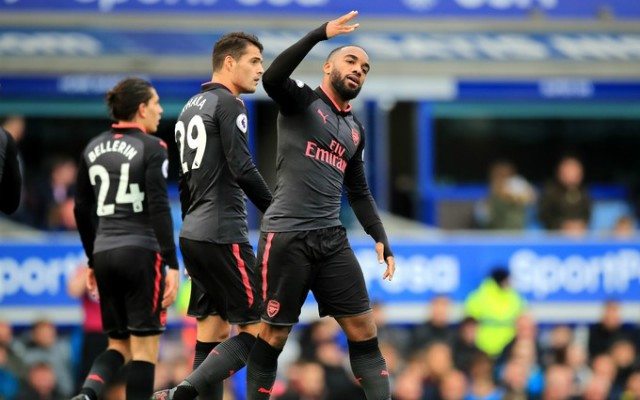 MORE: Arsenal transfer news
BBC Sport reported the Frenchman's move as a club-record purchase for Arsenal at the time, and that also came before the transfer market was significantly inflated by Neymar's big move from Barcelona to Paris Saint-Germain.
While Lacazette is by no means of the same calibre as the Brazilian, Arsenal will surely now feel they could charge double or perhaps more than double what they paid for their new striker just four months ago.
Welbeck, meanwhile, is a hugely surprising name to be mentioned alongside a club like Bayern, who can surely attract many of the very best players in the world.