United look set to hold on to him.
Manchester United midfielder Michael Carrick will reportedly snub offers from Leicester City, West Brom and Aston Villa in the upcoming January transfer window.
The 36-year-old has not been a regular in Jose Mourinho's first-team this season, but remains committed to continuing in a player-coaching role at Old Trafford, according to ESPN.
READ MORE
Man United eye £40m move for star viewed as the heir to Michael Carrick
Carrick has been working with the club's Under-14s this season with the view to moving into coaching once his playing days come to an end, though it's not yet clear when that will be.
The former England international signed a new contract with United in the summer, but has made just one appearance so far this term due to the presence of big names like Paul Pogba, Marouane Fellaini, Ander Herrera and summer signing Nemanja Matic in that defensive midfield area.
Carrick joined the Red Devils from Tottenham all the way back in 2006 and remains valued by manager Mourinho, even if he is no longer viewed as someone who can contribute on the pitch week in, week out.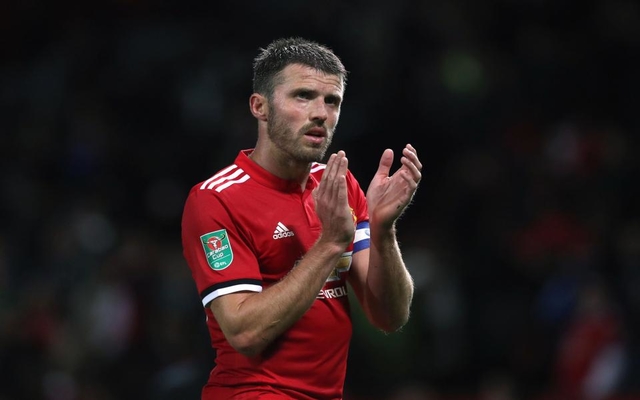 ESPN claim the Portuguese is also happy to see the veteran midfielder stay at United, though he doesn't currently seem set to make a lasting impression in terms of playing impact as the likes of Ryan Giggs and Paul Scholes did in the past.
Both played on well into their late 30s for United, who have a history of keeping long-serving players together in what has looked a wise tactic in terms of providing the right kind of leadership, experience and team spirit off the pitch.
Carrick may still have a similar role to play behind the scenes, and it seems he's putting that ahead of seeking more playing time at Premier League or Championship level.