He was not happy about the pundit's comments.
Real Madrid striker Karim Benzema hit back at Match of the Day host Gary Lineker for his recent labeling of the Frenchman as 'overrated'.
The 29-year-old front-man has been on the books at Real Madrid since all the way back in 2009, going on to score 182 goals in 375 appearances for the club in a distinguished career.
READ MORE
Spanish football expert responds to contentious Gary Lineker tweet over key Real Madrid figure
Benzema's goals have played some part in Real winning three Champions League titles in the last four seasons, as well as two La Liga wins in 2011/12 and 2016/17.
Still, Lineker recently tweeted that he was not convinced by Benzema, saying he should really be scoring more goals in a team as talented and attack-minded as Zinedine Zidane's side.
Is it me or is Benzema a tad overrated? A goal every other game in a team as strong as Real Madrid is nada especial. Decent not great.

— Gary Lineker (@GaryLineker) October 17, 2017
Benzema believes Lineker has been spreading 'hatred' and said he felt sorry for the former England forward and others who neglect to show solidarity with professional footballers having played the game themselves.
'What I have more of a problem accepting is the criticism of former players turned journalists, who – some of them – spread their hatred,' Benzema told Les Inrockuptibles, as quoted in the Evening Standard.
'They had the same difficulties, but have no solidarity. I feel sorry for them, frankly.'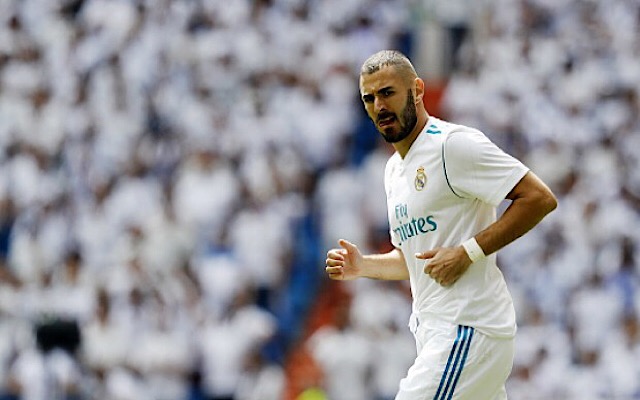 Zidane backs Benzema against Lineker
Benzema may not have named Lineker specifically, but it seems likely that his remarks came with his recent dig in mind, with his manager Zidane also criticising the tweet.
The Real boss was quoted recently by Goal as saying: 'For people who know about football to say that, is a disgrace; for me he is the best there is.
'I don't know if people think the No 9 has to score 50 goals. Karim is not going to score 60 goals, but he will score 25, and he will give 30 passes to goal. Such comments annoy me but they cannot be avoided. For me he is the best by some distance.'