Looks like Chelsea's players may have taken some of his advice a little *too* literally!
Chelsea had a pretty miserable night against Roma in the Champions League this week, and it's almost made all the more painful by looking back at Pat Nevin's comments before the game.
The Scot is certainly one of the top pundits in the game at the moment, and steers well away from cliches and soundbites to provide insightful and interesting analysis whether in his columns for Chelsea's official site or in his radio appearances.
READ MORE
Champions League video highlights: Manchester United win again and Chelsea given a royal schooling by Roma
However, we all get it wrong sometimes and some of his observations before Roma's 3-0 battering of the Blues now look rather silly with hindsight.
Analysing the performances of Antonio Rudiger after wins against Everton in the League Cup and Bournemouth in the Premier League, Nevin wrote on ChelseaFC.com: 'Maybe the most important performance in the widest sense was from Antonio Rudiger. He was his usual rugged self in the defensive tackling department, in fact his marking was generally superb in the back third of the field.
'Does Rudiger start this one?  He did after all come on against Roma near the end of the first game and he did a pretty good job on Edin Dzeko, who was by then hunting for his hat-trick.'
It's one thing performing against Everton and Bournemouth, but Rudiger then went on to look one of Chelsea's worst performers at the back in their humbling at the Stadio Olimpico.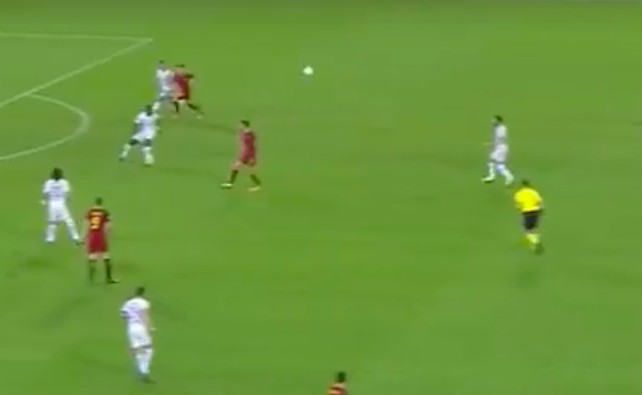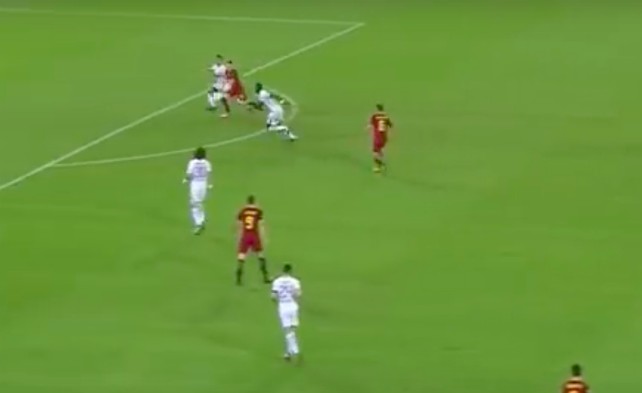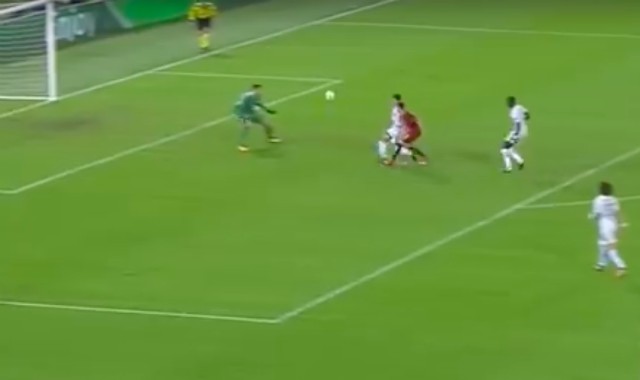 Struggling to keep up with Dzeko for most of the evening, the Germany international was also badly at fault as he let a simple ball go straight past him, allowing Stephan El Shaarawy to score his second of the night, as shown in the images above.
Nevin followed that up by suggesting Chelsea should keep Roma from scoring if they keep Dzeko quiet. Goals from El Shaaraway and Diego Perotti suggest there may have been other threats for the Blues to take more seriously.
Not that these Chelsea defenders got the memo, though…just look how literally they took Nevin's advice here…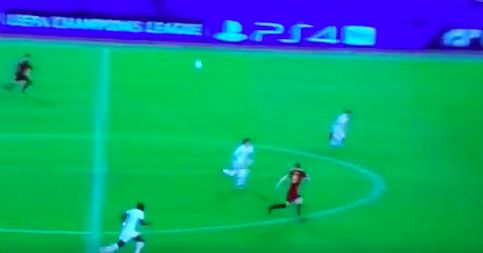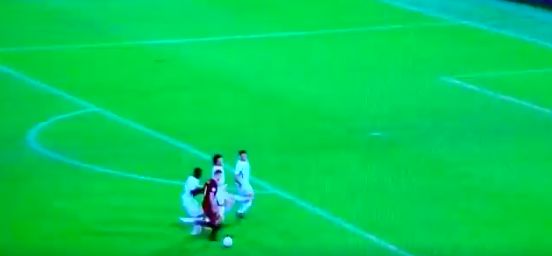 All in all, a pretty bad few days for everyone involved at Chelsea…