Ronaldo being a graceful loser as always…
Real Madrid star Cristiano Ronaldo was in no mood to offer praise to his opponents last night after suffering a 3-1 defeat at the hands of Tottenham at Wembley.
The Portugal international had plenty to say after the game, in which he could only score a late consolation for his side as they were convincingly beaten by Spurs.
READ MORE
Tottenham 3-1 Real Madrid player ratings, stats and reaction: sensational win as Alli steals the show
This result continues an absolutely remarkable job done by Mauricio Pochettino with the north Londoners, who have spent years scrapping it out largely unsuccessfully for a top four spot, but who now look very much at home among the best teams in Europe.
Still, Ronaldo felt that Tottenham enjoyed a huge slice of luck along their way to victory, as he believed the 3-0 scoreline was not a true reflection of how the game was going, and that Dele Alli's first goal was offside.
'Irritated on the pitch? It's normal. When you're losing, things don't go the way you want to and you want to help your teammates,' Ronaldo was quoted in the Metro.
'It was a very big blow to go 3-0 down, although for me it wasn't a good reflection of what happened on the pitch.
'Their first goal was offside, just like the other day. Our attitude is to run and fight, like it was at Girona.'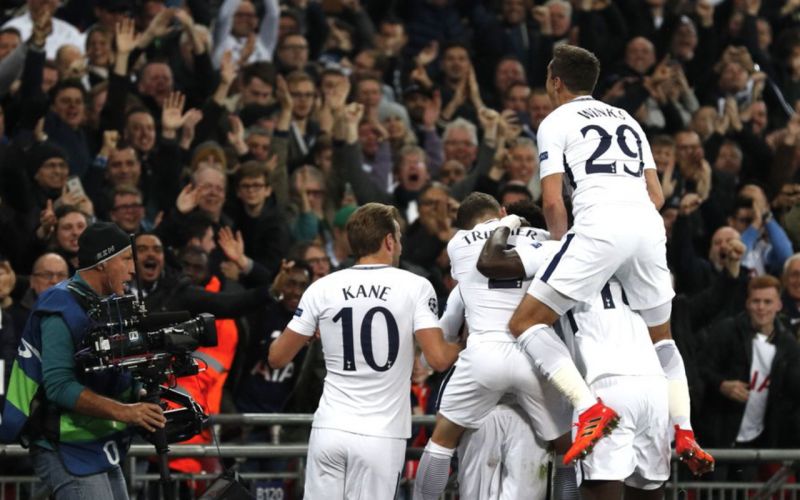 Ronaldo has been instrumental in Real Madrid winning the Champions League three times in the last four seasons, but his club may have a real fight on their hands to bring the trophy back to the Bernabeu again this year.
With Los Blancos also trailing rivals Barcelona by eight points in La Liga, their domestic title hopes also look slim at this moment in time.
Plenty of reason then that Ronaldo showed himself to be a very frustrated man at full time yesterday evening.
He admitted this is a bad phase for Real Madrid but was determined to put things right.
'It's a bad patch for us, but we want to change it and I'm sure we will,' he added.
'This is the beginning, we still have a lot of time to improve and I'm convinced that we will.
'There's been no harm done, but bad runs aren't good and we have to change things. We have to admit that we aren't as we'd like to be. I don't see things to be so bad, but we have to be confident.'