Top ten best results by English clubs on Europe's biggest stage.
Tottenham's 3-1 win over Real Madrid last night is sure to go down in history as one of the biggest results and best performances by an English club in the Champions League.
Spurs were superb as they downed the European Champions at Wembley, and must now be considered serious contenders for the trophy this season thanks to the fine work done at the club by Mauricio Pochettino.
READ MORE
Zinedine Zidane reveals how far Tottenham can go in the Champions League after Real Madrid drubbing
Of course, we've had a fair few false dawns from Premier League sides in Europe before (hello, Arsenal), but it's always exciting to see progress from English sides on the European stage, particularly after a dire few years in the competition.
With a list that includes everything from hard-fought final victories to some slick football and a flurry of goals in some less important games, here's our ranking of the ten best results from English clubs in the Champions League era…
Arsenal 2-1 Barcelona (2010/11)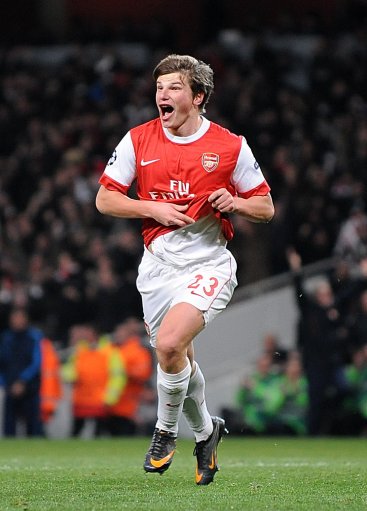 Probably the noisiest night the Emirates Stadium has seen since it opened, Arsenal were not always at their best in this game, but held firm to fight back from 1-0 down and claim a victory over *that* Pep Guardiola Barcelona side widely considered to be among the finest club teams ever assembled.
They of course went on to lift the trophy that season, beating Arsenal in the second leg of that last-16 knockout tie, but after 90 minutes in north London Arsenal had the bragging rights over a club that had got the better of them so many times in the past.
Manchester United 4-0 AC Milan (2009/10)
Okay, Milan were well past their peak by this point, but take nothing away from the superb display by Manchester United that night as they absolutely battered them.
Wayne Rooney was having perhaps the season of his career at this point, relishing becoming the main man after the sale of Cristiano Ronaldo. And while they did not win either the title or the Champions League that season, nights like this showed the Red Devils were still one of the top teams on the continent at that point.
Inter Milan 1-5 Arsenal (2003/04)
Not a vintage Inter Milan side at that stage, but still one containing big names like Fabio Cannavaro and Javier Zanetti who would have expected to beat Arsenal at home, especially as they'd won their first group game 3-0 at Highbury.
Still, the Gunners were in inspired form that night and Thierry Henry was on fire to score twice and assist another two in a result that saw them escape what looked like certain elimination from the group stage and eventually qualify for the next round.
Liverpool 4-0 Real Madrid (2008/09)
We're putting this just behind Tottenham's win over Real Madrid as the side Liverpool came up against that night were not really close to the level of the current Champions League holders.
Before Cristiano Ronaldo had even joined, Real were in a rebuilding process and often struggled in Europe, but take nothing away from Liverpool as a Steven Gerrard-inspired side gave them a real hiding in a memorable night at Anfield.
Tottenham 3-1 Real Madrid (2017/18)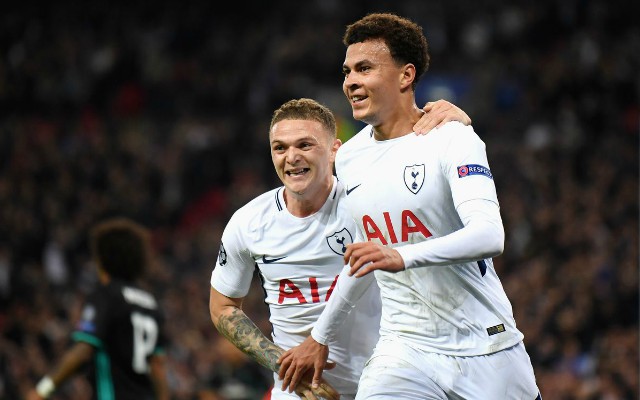 It's just a group stage game and it's come as Real Madrid go through a real rough patch, but what a result this week's win over Los Blancos was.
Spurs have come a long way under Mauricio Pochettino and this result will go down as one of the finest of his career, with his young team containing exciting English talent like Harry Kane and Dele Alli showing they can go toe-to-toe with the very best in the world.
Real Madrid 0-1 Arsenal (2005/06)
Another bad night for Real Madrid against English opposition came towards the end of that first 'Galactico' era at the Bernabeu, as Arsenal claimed a famous 1-0 win in Spain.
Henry was again the architect for Arsene Wenger's side, who showed uncharacteristic defensive resilience in that game to keep Zinedine Zidane, Ronaldo, David Beckham and co. out with a makeshift defence containing Philippe Senderos, Emmanuel Eboue and Mathieu Flamini at left-back.
Chelsea 4-2 Barcelona (2004/05)
A Chelsea side who will feel very unlucky not to win the trophy that season, Jose Mourinho got one over old foes Barcelona that night when they were at the peak of their powers.
Ronaldino was in sparkling form that night at Stamford Bridge, but it wasn't enough as goals from Eidur Gudjohnsen, Frank Lampard, Damien Duff and John Terry saw the Blues through 5-4 on aggregate, and they would later be cruelly knocked out of the semi-final by a Luis Garcia's 'ghost goal' for Liverpool in the semi-final second leg at Anfield.
Bayern Munich 1-1 Chelsea (2011/12 FINAL)
Not exactly a vintage display of quality football at the Allianz Arena, but a night of memorable guts and fight from Chelsea as they defied the odds to beat Bayern Munich in their own stadium.
The Bavarian giants went 1-0 up late on through Thomas Muller after struggling to break past Chelsea's defence, but even having finally done so they failed to keep out Didier Drogba, who equalised and then scored the winning penalty for the west Londoners in a legendary one-man performance.
Liverpool 3-3 AC Milan (2004/05 FINAL)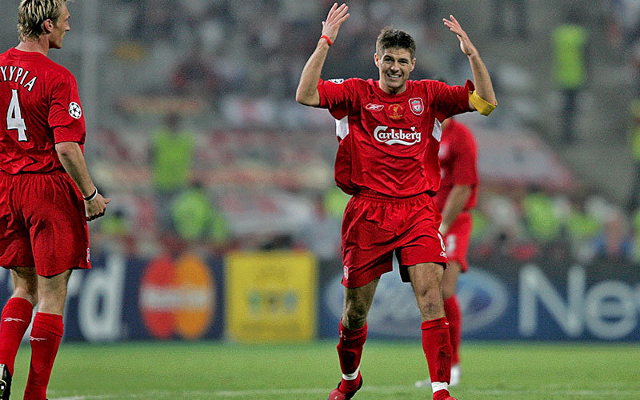 One of the great finals, Liverpool went 3-0 down at half time in Istanbul and looked absolutely finished in a one-sided display, but then Steven Gerrard came to life to inspire one of the most exhilarating comebacks in history.
Rafael Benitez's side were major underdogs for that game, but took advantage of an arrogant Milan side who thought they'd done enough, with goals from Gerrard, Vladimir Smicer and Xabi Alonso leveling things at 3-3 before the Reds won it on penalties.
Manchester United 2-1 Bayern Munich (1998/99 FINAL)
Speaking of great Champions League comebacks, Manchester United didn't even need penalties at the Nou Camp in 1999 as two stoppage time strikes sealed the treble.
Sir Alex Ferguson's side of that season will likely go down as one of the best ever in English football, and they showed remarkable character as their young team somehow clawed back a win having been seconds away from defeat.