A look at how the season pans out on Football Manager 2018.
Football Manager 2018 will hit the stores next week and in the sneak preview Beta version of the game we've taken a look at who's going to win the Premier League this season.
FM is known for its incredible accuracy and detail, so can running a simulation of the 2017/18 season ahead accurately predict this season's title winner?
READ MORE
Fastest players on Football Manager 2018: Liverpool, Manchester City and Barcelona stars make the top 20
Of course, anyone could run hundreds and thousands of such simulations if they wanted to, with very different results each time, but we thought we'd place our trust in Football Manager 2018 and accept its first answer.
Using the age-old trick of simply taking a holiday for a year, we allowed the Premier League season to run its course, and let Football Manager 2018 do its thing.
Our findings? A lot of it doesn't sound too crazy…
Football Manager 2018 Premier League winners – Manchester United
Finishing a good 11 points clear of Manchester City, Jose Mourinho got bragging rights over Pep Guardiola in Football Manager 2018's version of events.
The Red Devils claimed an impressive 91 points to take the title, ending their five-year drought since the retirement of Sir Alex Ferguson in 2013.
In reality, City currently hold a narrow advantage over United in the Premier League table, with a five-point lead after ten matches played.
Champions League winners – Manchester United
It got even better for United, who also beat Barcelona on penalties to come out on top in the Champions League final.
Andres Iniesta had given Barca a late lead in Kiev, but it lasted just four minutes as Zlatan Ibrahimovic made it 1-1 and took the game to extra time.
From there, only penalties could separate the two sides as Luis Suarez and Ivan Rakitic missed for the Catalans, while Daley Blind stepped up to score United's winner.
MORE: Football Manager 2018 best finishers
MORE: Football Manager 2018 bargains
FA Cup winners – Manchester United
Wow – United actually made it a treble as they beat Liverpool 3-1 in the FA Cup final.
Philippe Coutinho gave the Reds the lead before goals from Ibrahimovic and a brace from Jose Callejon turned things around at Wembley.
Mourinho matching Ferguson's feat of leading United to a treble – can you imagine how insufferable he'd be if this happened in real life?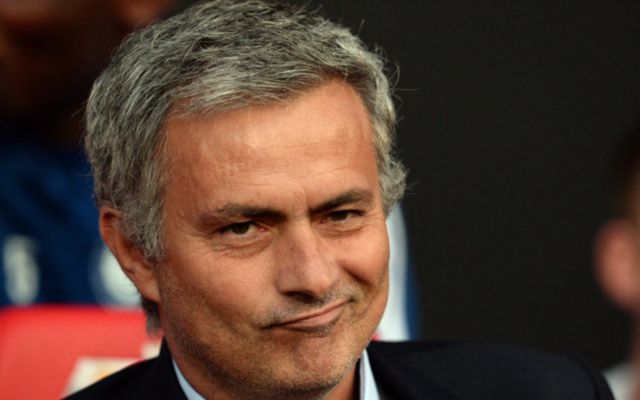 Carabao Cup winners – Chelsea
Finally a trophy United didn't win, Liverpool were the unlucky losers again as they were beaten 2-0 by Chelsea in the Carabao Cup final.
In what looks on the face of it to have been a comfortable victory for the Blues, Tiemoue Bakayoko and Eden Hazard wrapped things up for Antonio Conte's men by scoring their two goals in the first 11 minutes.
Given how Chelsea's luck is going at the moment, they'll take it.
Oh, and we'll ignore the fact that the game clearly couldn't know Liverpool have already been knocked out of the competition.
Top scorer – Sergio Aguero and Romelu Lukaku (18 each)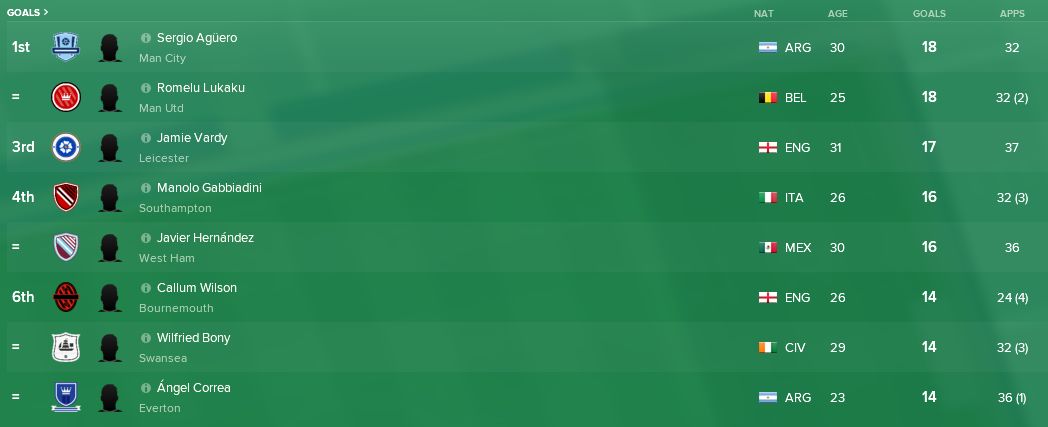 No sign of Harry Kane here, with Sergio Aguero and Romelu Lukaku sharing the Golden Boot on 18 goals each.
Not the most exciting season in terms of goalscoring then, with big names like Alexis Sanchez, Alvaro Morata and Gabriel Jesus not in the top ranking, while bang-average players like Wilfried Bony and Callum Wilson instead lead the way.
Notable manager changes – Jurgen Klopp sacked
After a 1-0 defeat to Watford on 23 December, Jurgen Klopp was finally sacked by Liverpool after an unconvincing start to the season.
By Boxing Day, the Reds had already brought in Luis Enrique as his replacement – not too bad, Reds fans?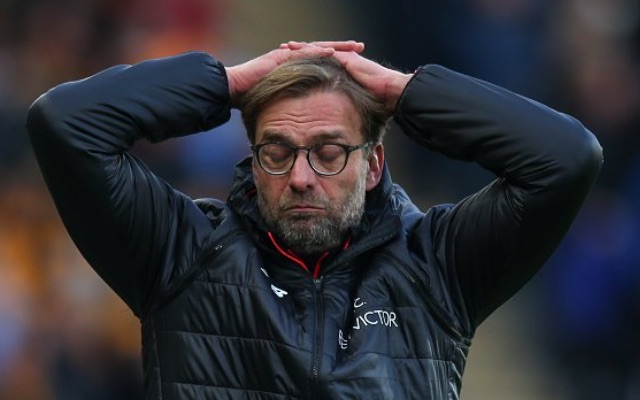 Elsewhere, as in real life, Leicester City and Everton changed managers, though they went with different replacements to their living, breathing counterparts.
The Foxes opted for Guus Hiddink over Claude Puel, while Everton went for Lucien Favre – currently at Nice but perhaps worth a shout, Toffees fans?
The other most notable change came as Rafael Benitez left Newcastle to take up the offer of replacing Mark Hughes at Stoke City, leaving the Magpies to ultimately get relegated.
Football Manager 2018 has spoken – you heard it here first.