Could he be forced out by Conte?
Chelsea manager Antonio Conte may be celebrating an important win over Manchester United today, but that hasn't stopped him casting doubt over the future of one of his players.
David Luiz was dropped from the Chelsea squad for United's visit today and watched on from the stands as he failed to even make the bench despite not being injured.
READ MORE
Confirmed: Antonio Conte explains why he dropped David Luiz
The Brazil international was brought back to Stamford Bridge by Conte just last summer, but hasn't managed to build on some strong form for the Blues last term.
Once thought of as a bit of a joke figure at the club, Luiz looked to have really matured last season as he became a key player for Conte, but there have been signs of his old habits starting to creep back.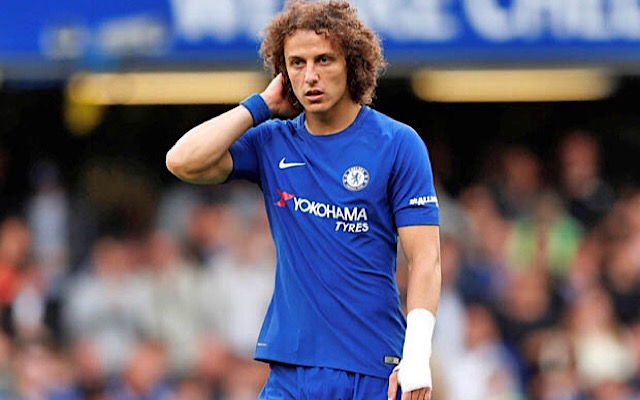 Conte admitted before the game that he'd dropped the 30-year-old for youngster Andreas Christensen after some poor recent defensive displays from his side, and had more to say afterwards.
Asked if Luiz had a future at Chelsea, Conte admitted he was unsure, saying: 'I don't know. He has to work really hard otherwise he is on the bench (or) in the stand.'
Conte asked by Sky Sports if Luiz has a Chelsea future: "I don't know. He has to work really hard otherwise he is on the bench/in the stand"

— Liam Twomey (@liam_twomey) November 5, 2017
Something of a fan-favourite at Chelsea, fans will hope Luiz can bounce back and play a key role for the west Londoners again this season.
Still, Christensen's strong performance will at least convince them they have a very capable deputy ready to step in if he does end up being permanently axed by Conte.