Morata got the better of Lukaku in this one…
Alvaro Morata and Romelu Lukaku could have been playing on opposite sides today as Chelsea hosted Manchester United at Stamford Bridge, where one of the summer's biggest questions may finally have been answered.
Much of the transfer window revolved about new strikers – with both Chelsea and United chasing forwards to replace Diego Costa and Zlatan Ibrahimovic, respectively, while Alexandre Lacazette also rocked up at Arsenal.
READ MORE
(Photos) Alvaro Morata's gorgeous wife Alice Campello puts smile back on his face
For some time, it was not clear who would end up where, as a report from the Independent back in early July still had United boss Jose Mourinho pushing for the club to bring in Morata from Real Madrid.
At around the same time, the Daily Telegraph were reporting that Antonio Conte was keen to bring Lukaku to Chelsea from Everton.
As we now know, things didn't work out that way, but for the months that followed many questions have been raised over who got the better deal.
While Lukaku started absolutely superbly for United, Morata perhaps failed to look so convincing over at Stamford Bridge, particularly after being given the difficult task of following in Costa's footsteps.
Perhaps keen to rub it in, former United star Phil Neville talked up Morata's deficiencies, suggesting a Lukaku-type player was what was needed to replace Costa up front.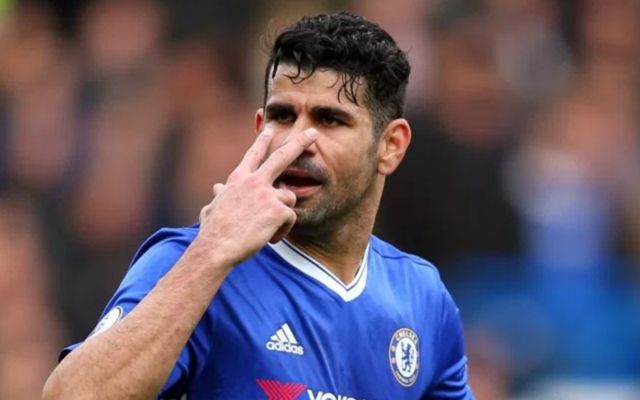 'I would rather have Costa than Morata in my team at this moment in time, to be honest with you,' Neville told Sky Sports in September.
'Costa you can stick him up there on his own, he will take on the whole of the back four, from the left back to the right back to the centre back. He will try and bully them all.
'If you were asking me as a central defender, I would hate to play against Diego Costa, I really would. Morata is someone who is good in the air, but he has not got that nasty character and streak that Costa has got.'
Still, while Lukaku's physical attributes may point towards more of a imposing, battling figure up front, his big-game record suggests he lacks something mentally to decide the tightest contests.
The Belgian has just 15 goals in 59 games against the 'big six' – and while that dates back to challenging games playing for Everton sides who won't have won many of those fixtures, he was also worryingly invisible for United at Stamford Bridge today.
The 24-year-old is also now seven games without a goal, which only adds to the feeling that he's someone who thrives off the confidence that comes from scoring streaks – and, by contrast, suffers when things get tough.
Lukaku had just one shot today and no touches in the opposition penalty area – alarming numbers that will give Chelsea fans even more reason to gloat.
??? Lukaku:

Mins per goal v non 'big six' sides: 1?3?7?
(77 in 137)

Mins per goal v 'big six' sides: 2?9?5?
(15 in 59)#CHEMUN pic.twitter.com/tjU2FYUz5f

— Unibet (@unibet) November 5, 2017
Morata may not have 'bullied' United's defence in the way that Costa used to, but in the end his smart movement and finishing was enough as his second-half header decided the contest.
With the Red Devils now eight points behind league leaders Manchester City, the player they passed up on may also have ended their title hopes for the season.
Lukaku will surely recover, and continue to fire in the goals against the West Hams and Swanseas of this world, but justifiable questions remain over whether he can do what Morata did today and decide the outcome of an encounter against another big six side.
After all, as Gary Neville said after another anonymous Lukaku display against Liverpool: 'It's the big matches that will define him as a Manchester United striker.'