Seems all is not well…
Manchester United manager Jose Mourinho may want to pay some attention to the social media activities of one Theo Griezmann.
As spotted by Marca last night, the brother of Atletico Madrid forward Antoine Griezmann unleashed a stinging criticism of the club and manager Diego Simeone after yesterday's 1-0 win over Deportivo.
READ MORE
Antoine Griezmann wedding photos: Atletico Madrid star confirms Erika Choperena is now his wife
It was a far from vintage display from Atletico, with Griezmann again struggling to use his attacking skill set under the defensively-minded Simeone.
His brother Theo is clearly not a fan of how Atletico are playing right now, with his criticism coming amid speculation over the French forward's future.
ESPN recently reported that they expect United to bid again for Griezmann next summer, when it has been well noted he will have a release clause of just £89million.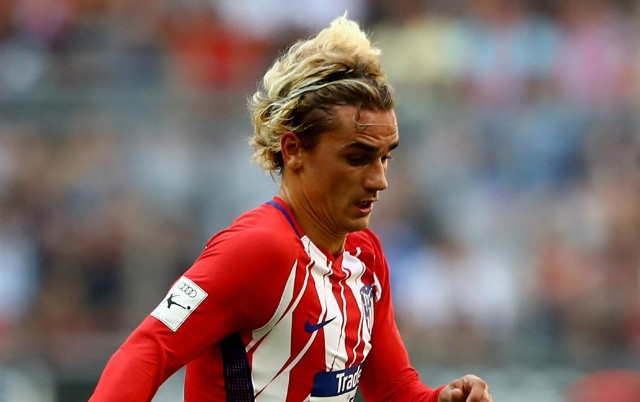 MORE: Manchester United transfer news
Don Balon have also recently suggested the 26-year-old could be a target for Barcelona, with the player likely to be in demand after previously showing himself to be one of the most lethal forwards in the game.
Still, he has just three goals his season and his brother Theo seems to be sending the message that he can't carry fulfill his potential at this club or under this manager.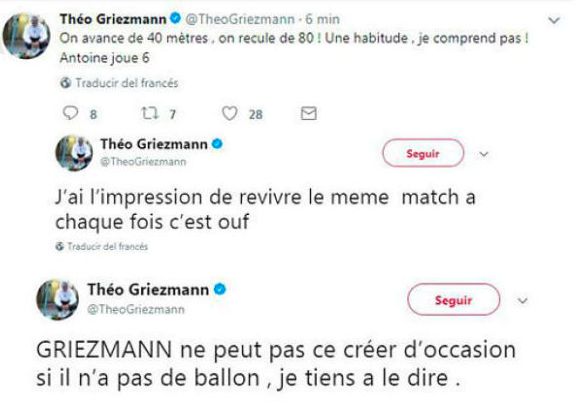 'We go forward 40 metres, we go back 80, this is unusual, I don't understand, Antoine is playing as a number six,' Marca quote Griezmann's brother as tweeting, though he has since deleted the posts.
'I have the feeling that I am watching the same game over and over again. Griezmann cannot create an opportunity if he doesn't have the ball.'
While Mourinho is not known for being the most attack-minded manager himself, his United team has played some fine football this season and may more often be in a stronger position to dominate possession than Atletico under Simeone.