United fans have given up already!
Manchester United fans have already given up on the Premier League title after today's poor showing against Chelsea at Stamford Bridge.
Earlier in the day, Manchester City won yet again as they made easy work of Arsenal in a 3-1 victory at the Etihad Stadium, and they now sit eight points clear at the top of the table.
READ MORE
Jose Mourinho explains why he didn't shake hands with Antonio Conte after Manchester United defeat to Chelsea
It looks a long way back for United, who were distinctly second best against Chelsea as a second-half Alvaro Morata header settled the game.
The United Stand caught up with some of their despondent supporters after the game, with one, Dave, taking it particularly badly.
Asked what went wrong, the fan couldn't put his finger on anything in particular, simply saying: 'Not good enough. Simple, we're not good enough.'
He also laid into Romelu Lukaku for his work rate, saying: 'We've got a kid up front there, Lukaku, who doesn't work hard enough.
'Work harder, it's simple. It's football, you've got to work harder than the opposition.'
On the title race, he concluded: 'It's the first time in the history of the Premier League it's been won in f**king November. City have won the league – it's finished.'
United have not won the title since Sir Alex Ferguson's final season in 2013, and will be bitterly disappointed to see Mourinho fail to truly bring the glory years back to Old Trafford.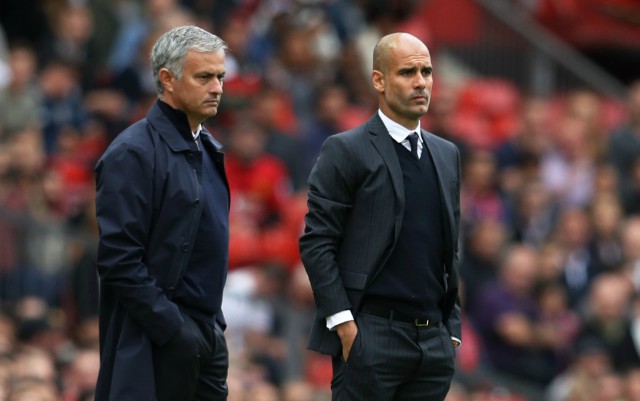 The Red Devils only finished 6th in the table last season, but Mourinho spared himself some embarrassment by winning three trophies – the Community Shield, the EFL Cup and the Europa League.
However, United fans will be craving more and it looks like a promising start to the season now looks set to end in disappointment again after today's results.