Is the United ace kidding himself here?
Manchester United midfielder Ander Herrera has warned Manchester City boss Pep Guardiola that his side's eight-point lead at the top of the Premier League may not be as good as it looks.
The Spaniard, who played for the Red Devils as they suffered a major dent to their title hopes with a 1-0 loss at Chelsea, seems optimistic that is side remain in this season's race despite City's win against Arsenal earlier in the day opening up an eight-point gap.
READ MORE
Manchester United fans officially concede the title to Man City & slam summer signing's lazy display vs Chelsea
Some United fans have already conceded the title to City, but Herrera may be attempting some mind games here with a subtle warning to Guardiola not to get ahead of himself.
'It's still November, we still have a lot to play for and I've never seen a team winning the league in November,' Herrera was quoted in the Metro.
'We're still second, eight points behind City but, in the Premier League, anything can happen and eight points, sometimes, is nothing.
'We cannot think now that we have lost the league because we still have a lot of games to play.'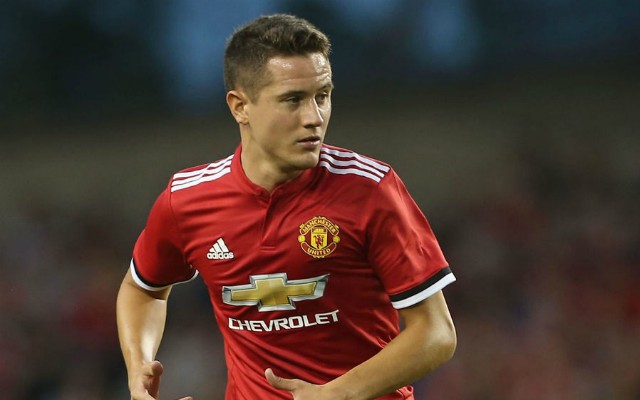 MORE: Manchester United news
United have not won the league since all the way back in Sir Alex Ferguson's final season in 2012/13, and it looks like Jose Mourinho has a big job on his hands again this year.
Despite a strong start that saw them win six of their first seven games, United are now on a run of just one win in their last four, while City continue to score freely against their opponents week in, week out.
Herrera may be right that it's too early to talk about an eight-point lead as ending the title race, but it would still take some turnaround from both clubs for things to change between now and May.