What was the Arsenal manager thinking?
The agent of Arsenal striker Alexandre Lacazette has responded to Arsene Wenger bizarrely benching his client for the 3-1 defeat to Manchester City at the weekend.
The France international has now been dropped for two big games this season, having also been named among the substitutes for Arsenal's 4-0 defeat away to Liverpool in August.
READ MORE
Lacazette should leave Arsenal: 5 knee-jerk reactions to this weekend's football
Still, on this occasion Lacazette came on to score for the Gunners and give them a fighting chance of getting back into the game despite City later going on to score a fortuitous third.
Arsenal fans certainly didn't react well to seeing their summer signing had been benched at the Etihad Stadium, and his agent didn't sound too positive about it either.
Still, David Venditelli told SFR Sport that he and Lacazette were calm over the situation.
'It's not worrying, because he played at Chelsea,' he said.
'Our way of working is to relativise things: 11 matches, nine starts. Of course, it's not nice to see that he didn't start that match, but it was – as Arsene Wenger explained – for tactical reasons.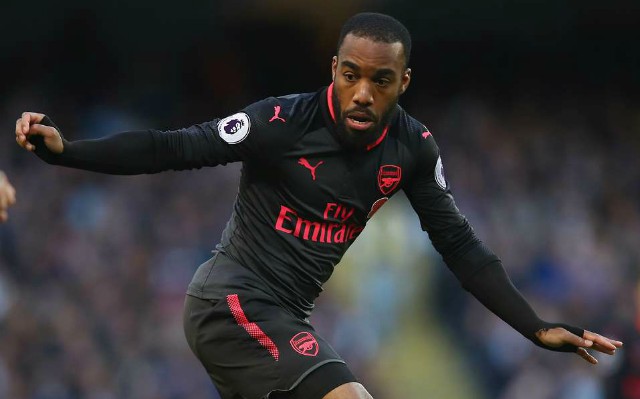 MORE: Arsenal news
'He's learning. Alex needs to have calm around him. He's happy, and Arsenal are too with his work. It's not because a player doesn't play, even though it's two important games of course. He would have preferred to have played them.
'When you're outside the club, I can understand the questions. I understand, but I think Alex isn't complaining about his playing time, even if he would prefer to start games like those against City or Liverpool.
'But he talks to the manager, the staff – there's no problem. Afterwards, there's a choice made. You can't, every time your player doesn't play, even if it's Alexandre Lacazette, knock on the door or pick up the phone and talk to the manager. No, no, it's not time yet. Everything is fine.'