Has Suarez just provided a major Coutinho transfer update?
Barcelona striker and former Liverpool star Luis Suarez could anger supporters of his old club with his latest quotes on the Philippe Coutinho transfer saga.
The Uruguay international has suggested that Coutinho is still showing the ambition to step up to a new level after four years at Anfield.
READ MORE
How Jurgen Klopp could reinvest £130m from Coutinho transfer
BBC Sport reported in the summer that Liverpool rejected three bids for the Brazil international, with the last one as high as £114million.
Still, Suarez has weighed in on the saga, saying Coutinho would have been keen to move to the Nou Camp and that he still looks like he's playing for a move.
'I know him as a person and as a player because I played with him, but everyone knows what Coutinho can contribute. He is a footballer, who today, plays at a very high level,' Suarez told Mundo Deportivo.
'Obviously he would have (wanted the move) because he's a player who has ambition and any player would want to come to Barca.
'He went through a difficult and very complicated moment but as a professional he continued to show how good a player he is and the personal quality he has.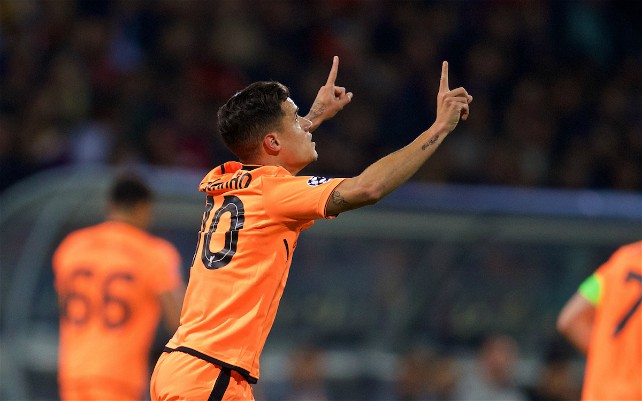 'Despite trying to leave Liverpool he continued helping the team and working.
'He is demonstrating as a professional who has the ambition to take a step further.'
As well as Barcelona, Sport have recently named Paris Saint-Germain as contenders for Coutinho, while Don Balon mentioned Juventus as another possible suitor this week.
Either way, Liverpool fans won't take too kindly to Suarez's attempts to woo the 25-year-old with him to the Nou Camp.