Football Manager 2018 is out on Friday and we know the transfer budgets for every Premier League team
Arsenal and Liverpool both have FM18 transfer budgets that will stretch to more than £90million
The Gunners and the Reds can also pay in excess of £3m a week on player and staff wages in the new sim
But Manchester United's virtual board will only offer between £42m and £50.21m for new transfers
Everyone's favourite waste of time will be officially launched on Friday when Football Manager 2018 is released to save us all from the boredom of international football.
But us lucky lot at CaughtOffside have already had the pleasure of playing the latest version of the iconic sports management sim.
Consequently, we are able to reveal the transfer and wage budgets of all 20 Premier League clubs.
You will notice that we have listed a range for each club, rather than a definite figure. This is not because we are unsure, but because each club's board will offer you the chance to tweak your budget by adjusting your expectations for the season.
Manchester City have the biggest spending power, with up to £108million to splash on new players during the summer transfer window.
But rivals Manchester United are restricted to £50.21m, probably as a result of their real-life spending, which saw them pay £75m for Romelu Lukaku in July, as reported by BBC Sport.
Top-four chasers Liverpool and Arsenal both start the season with FM18 transfer budgets that will push beyond £90m, while Tottenham and Chelsea are in a similar ballpark, peaking at £94.96m and £86.11m respectively.
The hardest Premier League team to manage on the game is arguably Crystal Palace, whose board will only provide £11.14m – the lowest figure of all FM18 transfer budgets in the English top flight.
FM18 transfer budgets
Arsenal
Transfer budget: £80m – £93.59m
Wage budget: £2.83m – £3.05m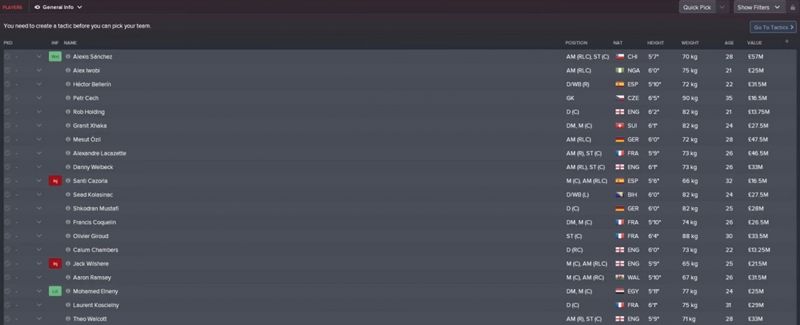 Bournemouth
Transfer budget; £14m – £19.73m
Wage budget: £1.05m – £1.26m
Brighton & Hove Albion
Transfer budget: £17m – £23.62m
Wage budget: £968k – £1.14m
Burnley
Transfer budget: £10m – £13.39m
Wage budget: £815k – £949k
Chelsea
Transfer budget: £64m – £86.11m
Wage budget: £3.02m – £3.52m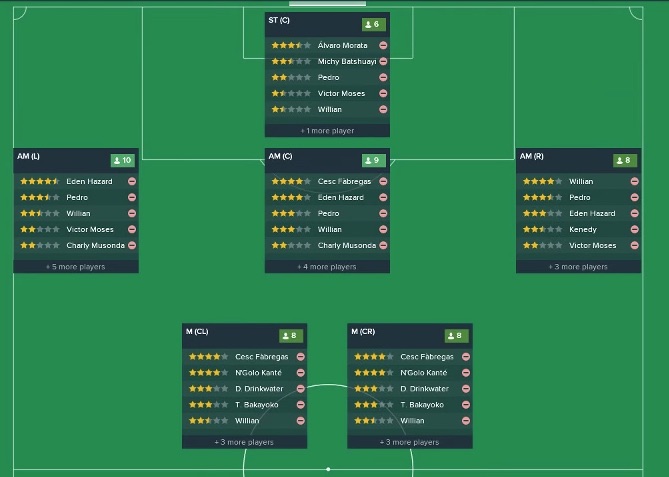 Crystal Palace
Transfer budget: £8m – £11.14m
Wage budget: £1.48m – £1.74m
Everton
Transfer budget: £20m – £33.17m
Wage budget: £1.91m – £2.51m
Huddersfield Town
Transfer budget: £8m – £11.51m
Wage budget: £715k – £862k
Leicester City
Transfer budget: £24m – £35.14m
Wage budget: £1.54m – £1.88m
Liverpool
Transfer budget: £75m – £97.16m
Wage budget: £2.78m – £3.18m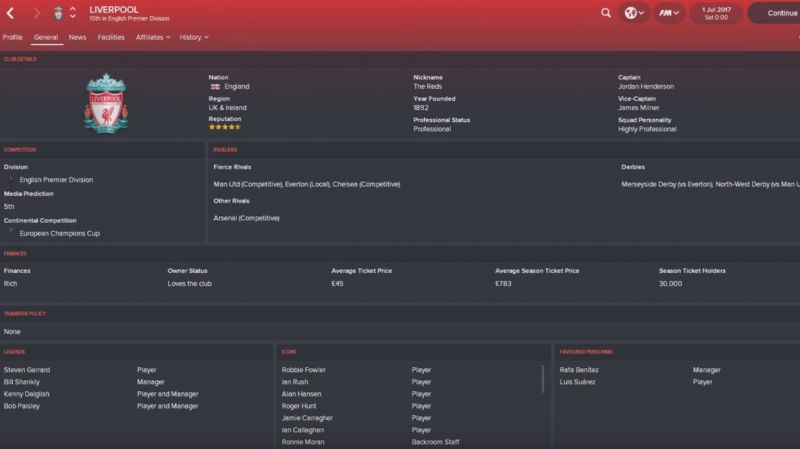 Manchester City
Transfer budget: £80m – £108m
Wage budget: £3.39m – £3.97m
Manchester United
Transfer budget: £42m – £50.21m
Wage budget: £3.53m – £3.86m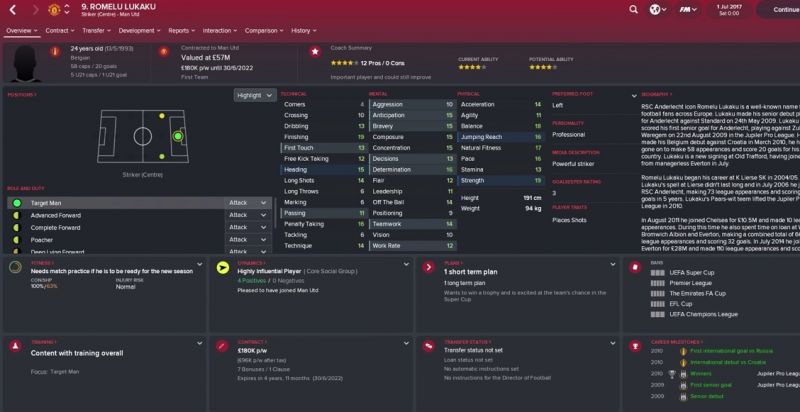 Newcastle United
Transfer budget: £10.75m – £12.26m
Wage budget: £1.14m – £1.21m
Southampton
Transfer budget: £30m – £46.09m
Wage budget: £1.64m – £2.10m
Stoke City
Transfer budget: £27m – £38.75m
Wage budget: £1.26m – £1.52m
Swansea City
Transfer budget: £10m – £13.99m
Wage budget: £1.19m – £1.42m
Tottenham Hotspur
Transfer budget: £65m – £94.96m
Wage budget: £1.85m – £2.28m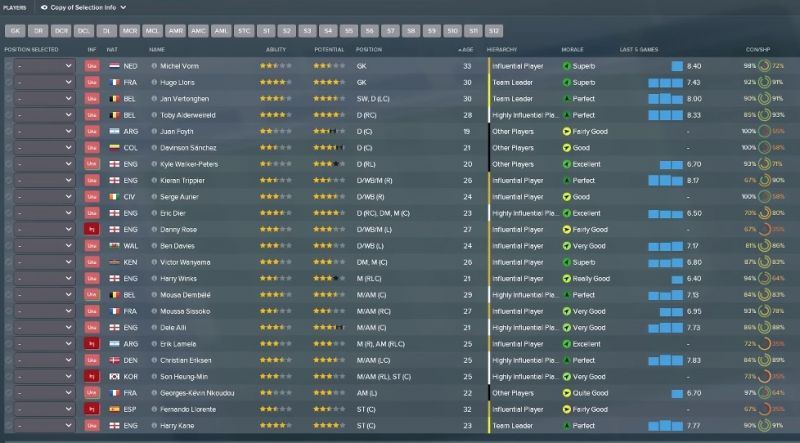 West Bromwich Albion
Transfer budget: £25m – £35.01m
Wage budget: £1.14m – £1.35m
West Ham United
Transfer budget: £32m – £46.03m
Wage budget: £1.71m – £2.05m
Watford
Transfer budget: £8m – £11.17m
Wage budget: £1.19m – £1.39m