Manchester United and Sir Alex Ferguson's offer for this midfielder was unexpectedly rejected and Ferguson's response was brutal.
John Obi Mikel snubbed Manchester United for Chelsea in 2006 after dramatic u-turn.
The former Chelsea star was told he would regret his decision by United's boss.
John Obi Mikel famously snubbed Manchester United in favour of Premier League rivals Chelsea in 2006 and has finally lifted the lid on the reaction of Sir Alex Ferguson during the Nigerian's dramatic u-turn.
In a report from the Sun, Mikel has revealed the dramatic story of the transfer battle between Man United and Chelsea which started when the midfielder was aged just 15-years-old.
Discussing the moment that the Nigerian had to tell Sir Alex Ferguson that he would be snubbing the Red Devils for Jose Mourinho's Chelsea, Mikel revealed: '[SAF said} "Why would you turn down United? It's the biggest club in the world – you cannot do that. You have to say "yes."'
The midfielder even had pictures in the red shirt of Manchester United during the ongoing transfer saga and it appeared that there was no doubt amongst the Red Devils that he would be going elsewhere.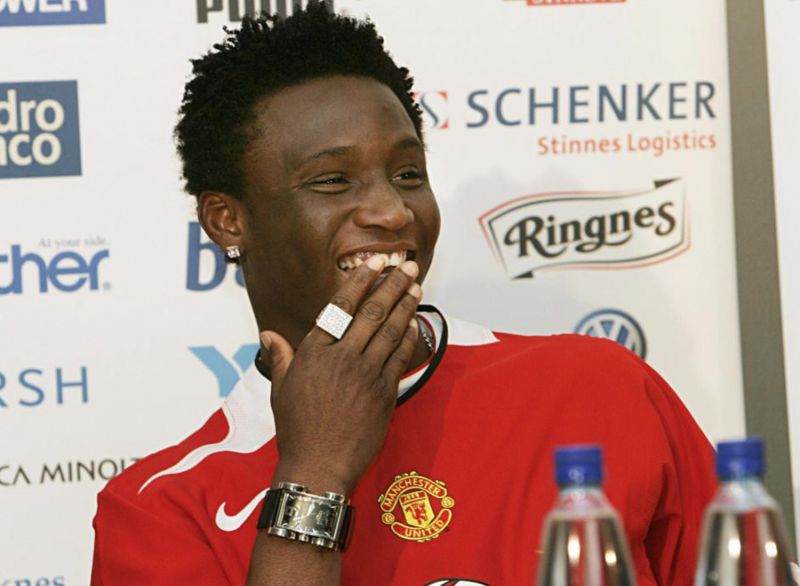 The report states that United offered the Nigerian a staggering contract worth £1.5m despite Mikel having only just left school. However, the controversial nature of the final deal ended with Chelsea having to pay Man United £15m for poaching their prized transfer target.
While Ferguson may have insinuated that Mikel would go on to regret his decision to join the Blues he didn't do too badly during his time at Stamford Bridge. The midfielder picked up two Premier League titles and one Champions League during his eleven years at Chelsea. Not too bad?