Jack Wilshere faces an uncertain future at Arsenal with an expiring contract
England international continues to try and force his way into Arsene Wenger's plans
Paul Merson believes his game is better suited elsewhere in Europe, picks out AC Milan
It's unlikely to be a popular opinion, but former Arsenal ace Paul Merson believes that Jack Wilshere needs to move abroad to further his career.
The 25-year-old has struggled with injuries throughout his career, and while the talent is unquestionably there, he hasn't been able to stay fit on a regular basis to really cement his place for club and country.
That's seen in his performance tally in each campaign since 2008 when he first made his breakthrough at senior level, while he had to go out on loan at Bournemouth last season to secure regular playing time to prove his fitness and improve his all-round game.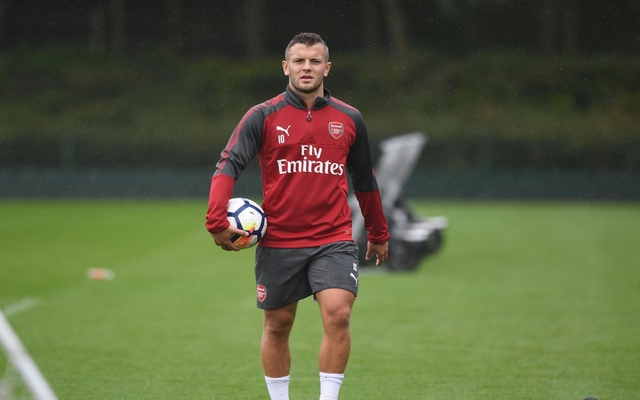 While that kind of experience would have benefited him, Merson believes that it's time for Wilshere to go abroad and secure himself a club and a role where he can really flourish to show off all aspects of his game.
"The way he plays, I think going abroad probably suits him and his game, otherwise he is going to go to a relegation-battling team, and that is not his game," Merson told Sky Sports when discussing his latest snub from the England squad.
"He needs to get on the ball and play football and be in a team that really are going to have a lot more of the ball than not. So probably abroad to an AC Milan or somewhere like that."
Much will surely now depend on Mesut Ozil's future as the pair are rivals for the same position, and both will see their current contracts expire at the end of the season.
In turn, the decision will come down to Arsene Wenger and the club as to who gets a new deal and is made a regular next season, although either Ozil or Wilshere could still reject a stay in north London too.
It really is a great suggestion from Merson though, as while there hasn't been enough English players willing to test themselves abroad, Wilshere's technical quality, vision, football brain and the toughness to go with it could make him a real star in Italy or Spain.
As a result, time will tell if the advice is heeded or if Merson arguably gets his preferred wish which is to see Wilshere play regularly for Arsenal and England and make himself a staple of Wenger's team in a successful period for the club.