Chelsea boss Antonio Conte has emerged as a target for PSG
Current boss Unai Emery is under pressure to deliver in the Champions League
Contact made with Conte's representatives as Chelsea chief linked with departure
Antonio Conte has endured a tumultuous period as Chelsea boss since the summer, and reports claim he could have an option to move on next year.
As noted by The Express last month, the Italian tactician was said to be homesick while it was suggested that rising tensions at the club could see him quit Stamford Bridge at the end of the season.
It's a far cry from last year as the former Juventus and Italy coach guided Chelsea to the Premier League title in his first campaign in charge in a memorable year, but ultimately the speculation refuses to go away.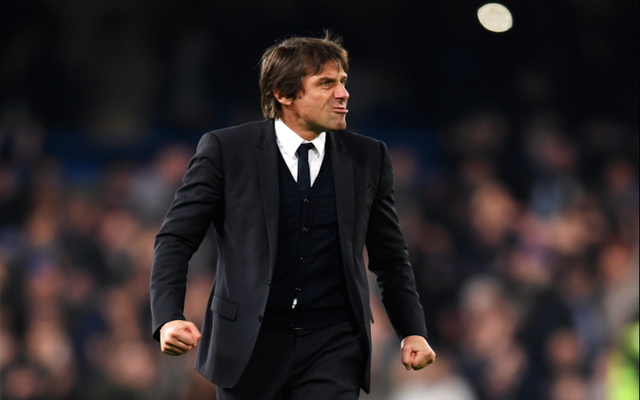 Now, as per Le Parisien, Paris Saint-Germain have made contact with Conte's representatives, with a view of him replacing Unai Emery at the end of the season.
The current PSG boss will see his contract expire next summer, and it's claimed that unless he can take the French giants to the semi-finals of the Champions League as a minimum target, he could be looking for a new job ahead of next season.
While it may seem ruthless to some, the Ligue 1 outfit have consistently failed in Europe over the last few years despite their heavy spending, and it would undoubtedly have been a huge disappointment for their owners who will expect to be a contender given the quality in the squad, particularly after the summer signings of Neymar and Kylian Mbappe.
In turn, the pressure is certainly on Emery to deliver on expectations, and in the event that he fails to do so, Conte could now be the man to step in and take the club where they want to go. Although a question mark could be raised against him as while he's won Serie A titles and the Premier League, he hasn't yet been able to prove he can take a team all the way in Europe's premier competition.
With Chelsea's win over Man Utd prior to the international break, Conte would have certainly alleviated some of the pressure building on him. However, with the reports above just a small sample size of the question marks over his long-term future at Stamford Bridge, time will tell if PSG come knocking at the end of the season.