Jose Mourinho's current Man Utd deal runs until 2019
Discussions began in September, but no real progress has been made
PSG have been linked with a swoop for the Man Utd boss
Although he's still got another 18 months to run on his current contract with Man Utd, it's claimed that there's been no progress on a new deal for Jose Mourinho.
The 54-year-old arrived at Old Trafford last year, and won the EFL Cup, Community Shield and Europa League in his first season in charge.
While he'll be expected to deliver bigger prizes in the years ahead, it's been a pretty successful stint for the Portuguese tactician thus far.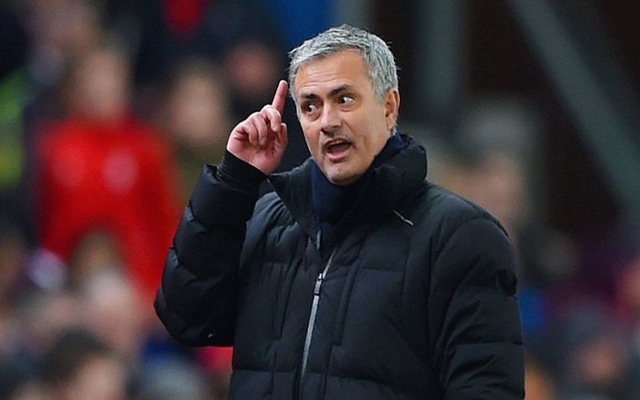 However, cracks have started to appear in more recent weeks, especially in terms of the relationship with some supporters, as reported by the Manchester Evening News, with Mourinho defending his players but also seemingly taking digs at sections of the fans at the same time.
It remains to be seen how that continues to develop over the course of the campaign, but ultimately if Mourinho is successful and delivers trophies, it's difficult not to see the supporters being happy with him.
Nevertheless, the style of play is certainly a contentious point, as there's no denying that Man Utd fans are used to a more attacking and expansive style than what they're seeing under the more pragmatic Mourinho.
That aside though, ESPN FC report that United and Mourinho haven't made much progress in contract talks as of yet, with initial discussions starting in September over a renewal but it doesn't sound as though the two parties are any closer to a new agreement.
Whether that should be a source of concern is up for debate, but as mentioned above, with 18 months remaining on his current deal, it's hardly a priority or a matter that needs to be quickly moved on and so both parties are likely to remain calm over the situation for now.
However, ESPN do discuss interest from PSG, and if there was to be an opening at the French giants after this season if Unai Emery parted ways with the club, perhaps the lack of contract talks could come back to hurt United.
For now though, there isn't enough to panic over for Man Utd, and they'll surely want to see how results are this season before making such an important decision.
United sit eight points adrift of Man City at the top of the Premier League table, but they do sit top of Group A in the Champions League and are on the verge of qualifying for the knockout stage which is a decent start to the campaign overall.