Neymar left Barcelona this past summer to join PSG in record transfer deal
Brazilian leaves void at Nou Camp after breaking up 'MSN' attacking trident
Alba sees positive for his Barcelona role after his ex-teammate's exit
Losing a player of the quality of Neymar can't be a good thing for any side, but for Barcelona full-back Jordi Alba, he's taken a positive from it.
As reported by BBC Sport, Paris Saint-Germain spent a whopping €222m on the Brazilian international to take him to France, leaving Barcelona coach Ernesto Valverde with a problem to solve.
While summer signing Ousmane Dembele hasn't been able to fill the void as of yet due to injury, the Barca boss has tinkered with the tactics and it has resulted in a more influential role for Alba.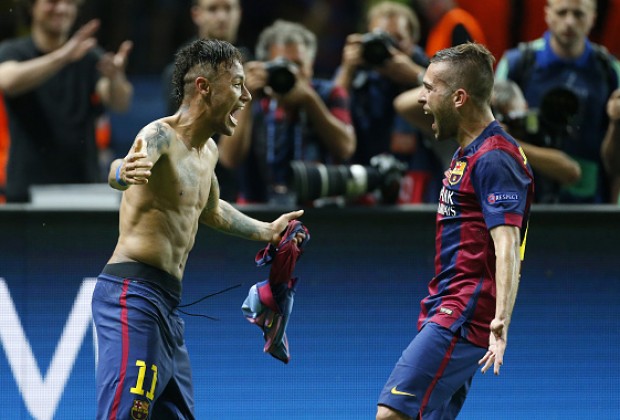 The 28-year-old has five assists in nine La Liga games so far this season, and he has attributed that partly down to the fact that Neymar is no longer on the left flank with him, giving him more room and freedom to get up and attack to help his teammates.
"He is a great player who, due to his circumstances or feelings or thoughts, decided to leave," Alba told Mundo Deportivo.
"In the end, there are still many more guys who can do a good job and I am delighted with the people there. As I said before, I have more space to run into and honest, for me, it's much better."
While he's speaking from a personal viewpoint, it remains to be seen whether that's the case in the long run as taking Neymar's goals and assists away, of which there were 20 and 27 respectively in 45 games last year, it's bound to eventually be a noticeable miss as the weeks go on and the Catalan giants need someone else other than Lionel Messi to step up.
However, it's all going well so far, and Alba is relishing his role it seems as he's one that is certainly benefiting from Neymar's absence on the pitch.