Neymar has finally addressed rumours he's unsettled at PSG
The Brazilian joined from Barcelona in the summer and is being linked with Real Madrid
Neymar insists he's happy at PSG as he got visibly emotional at the media attention
Paris Saint-Germian star Neymar has hit back at speculation over his future in an emotional interview with Brazilian press.
The 25-year-old has had to cope with a great deal of media attention lately, with some talk that he's not happy at PSG and Sky Sports quoting Sergio Ramos as hinting he could move to Real Madrid in the future.
Clearly wound up, Neymar sought out Brazilian press to put the speculation to bed as he slammed media lies over his situation.
Neymar has HIT OUT at those claiming that he has an issue with Unai Emery & Edinson Cavani! pic.twitter.com/j0lIta9Cln

— Goal UK (@GoalUK) November 10, 2017
'I'm fine, happy, motivated, satisfied and giving everything on the pitch,' Neymar is quoted in O Globo.
'But it's something that's bothering me a lot because they're inventing stories that aren't true.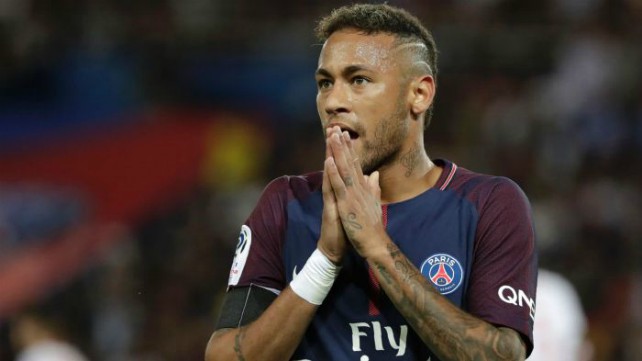 'I have no problem with (Edinson) Cavani, I have no problem with the coach – I came with his endorsement!
'I want to be happy, I did not come to disturb anyone. I know my importance to the team, my role on the pitch. I beg you to stop.
'I'm not angry, I'm not p***** off. I came with my own will, to say what I think. I do not like rumours. What I talk about is the nuisance of people who think they know everything but don't. So it's easier for you to hear it from my mouth.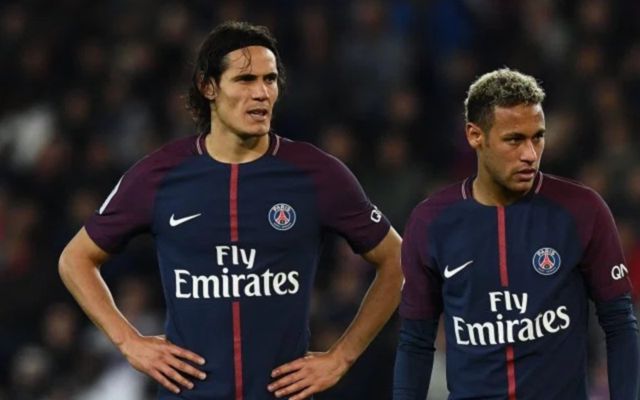 'I have no problem with PSG, what bothers me is the pressure of the press.
'I'm a guy who likes to win, I like titles and I went to PSG for this. I'm happy. I was happy when I left Barcelona and I'm happy now.'