Umtiti joined Barcelona in the summer of 2016
The France international has impressed massively since his move from Lyon
The player is reportedly happy at Barcelona and is in no rush to sign a new deal
Manchester United have been dealt a slight blow in their apparent pursuit of Samuel Umtiti, after reports emerged that the Barcelona ace is in no rush to sign a new deal with the club, and that he is very happy with his situation at the moment.
This was reported by Marca, who say that the France international, who joined the club last summer, may not even begin talks over a new deal until the summer, if the Barcelona staff and player's happiness are anything to go by.
According to the Mirror, Jose Mourinho's side were interested in the player, however following this news that the player is enjoying his time in Spain, it seems as if United may find it a bit difficult to lure the player away from Catalonia in the future.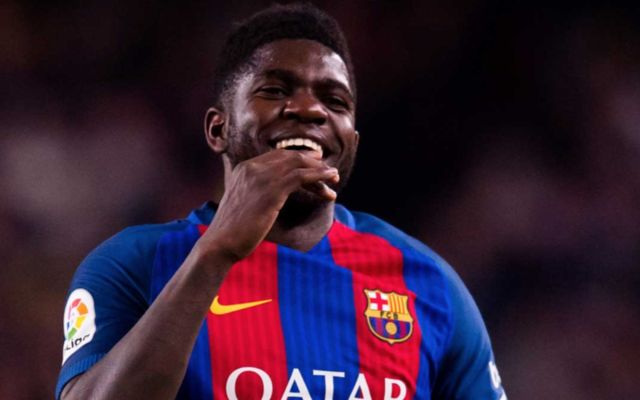 Since his arrival in Spain from Ligue 1 giants Lyon in the summer of 2016, Umtiti has turned himself into one of the world's best defenders.
Despite not contributing much on the goal front, it's at the other end of the pitch where Umtiti has shone.
The player's calmness and ability on the ball, paired with his dominant physical power, has seen the Frenchman touted as one of the best players in the league.
MORE: Barcelona transfer news
This season, the former Lyon star's partnership with fellow Barca teammate Gerard Pique has seen Ernesto Valverde's become one of the best defensive sides not just in Spain, but in the whole of Europe.
Should the player end up signing a new deal at the Nou Camp, it'll come as a big loss to Man United, who would've loved to have signed one of the world's best defenders.