Man Utd to secure Mata, Herrera, Young and Blind one-year contract extensions
Luke Shaw is still expected to leave Old Trafford
Marouane Fellaini has yet to reach an agreement on a new Man Utd contract
Man Utd reportedly had the benefit of holding extension options on key individuals in their current squad, and it's claimed that they will exercise them for a crucial quartet.
Ultimately, it's a way for United to solidify their own position in the event that they either choose to sell the players in question, or if they have intentions to keep them at Old Trafford, it extends their stay for another year at least.
In turn, The Telegraph report that Juan Mata, Ander Herrera, Ashley Young and Daley Blind will all see their 12-month options exercised, and they'll now hope to continue to prove their worth to Jose Mourinho over the next seven months to convince him that they deserve to stay on next season as opposed to being allowed to leave in the summer.
While that's positive for them, it isn't quite the same positive picture for injury-plagued Luke Shaw. The Telegraph add that while he has had his option exercised too, a £20m+ figure has been touted as they seemingly look to cut their losses on him after an underwhelming stint at Old Trafford ruined by injuries and lack of form.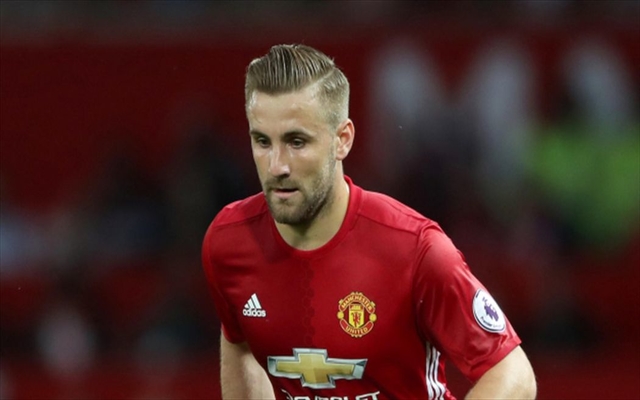 As mentioned above, the option does give some security to the players, but it doesn't necessarily mean that they won't be shopped next summer.
Mata has struggled for playing time, Herrera is facing fierce competition from Paul Pogba, Nemanja Matic and Marouane Fellaini in midfield, Young continues to show his versatility by doing a commendable job at left-back while Blind has been crowded out.
Age is a factor for some too, and so there is seemingly little guarantee that a new deal will result in a longer stay at Old Trafford but there is still plenty of time to ensure that they make the decision difficult.
In contrast, the Telegraph also notes that Fellaini is no closer to signing a new deal at Man Utd despite Mourinho being very keen for the Belgian to do so.
The 29-year-old has been a pivotal part of Mourinho's plans since he took charge, making 47 appearances in all competitions last season, while he's got four goals in nine games so far this season as he continues to make a positive impression.
However, it's claimed that he hasn't moved any closer to reaching an agreement, and so that will surely be a reason for concern for Man Utd with his contract set to expire at the end of the season as Mourinho hasn't been shy in praising the commanding midfielder publicly, as evidenced earlier this month after his performance against Chelsea.