Real Madrid signed Gareth Bale for £85m from Tottenham in 2013
Bale has struggled with injuries throughout his time in Spain
Reports in Spain claim his value is dropping significantly as a result
When Real Madrid signed Gareth Bale in 2013, they no doubt believed that they were signing a player capable of being the face of the club for years to come.
As per BBC Sport, they signed a 24-year-old for a then world-record transfer fee of £85m, and having shown his quality for Tottenham, bigger and better things were expected of him in Spain.
In the four years that have since passed, Los Blancos have done well. They won the La Liga title last season, and Bale has three Champions League trophies, a FIFA Club World Cup and three UEFA Super Cups to his name in his honours list.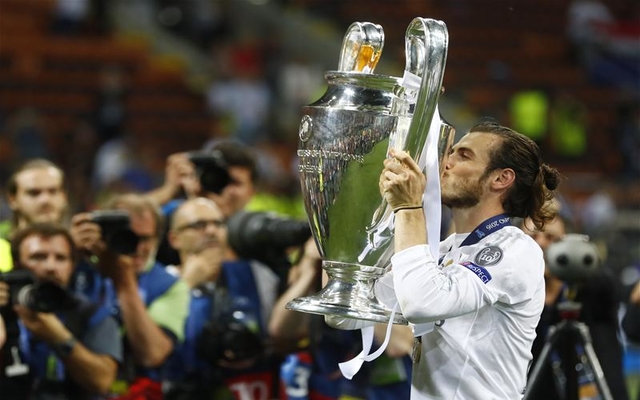 However, the issue has been that he hasn't been as involved as much as everyone expected, with injuries consistently holding him back from being a more influential figure at the Bernabeu.
That has led to AS now suggesting that his transfer value is plummeting at an alarming rate, and it's difficult to disagree as aside from the fact that he can't increase it with his form for Madrid given he can't stay on the pitch consistently enough, he's becoming more and more of a liability as a big-money signing as no interested club will know if he'll continue to be plagued by problems.
In turn, they argue that at one stage Bale was the subject of a €110m bid from Man Utd and Jose Mourinho last summer, but now the Welshman's value has dropped into the €80m region and the focus has gone on to ensuring that he doesn't become a long-term expensive mistake.
It really is a concern for Madrid as Bale was arguably the player to take the mantle from Cristiano Ronaldo who is expected to experience a decline in the latter stages of his career having now turned 32.
Bale is still just 28, and the hope will be that putting financial motivations aside, he can recover from his latest setback, get fit and importantly stay fit and start to play a fundamental role in Zinedine Zidane's plans on a consistent basis.
On the evidence of the last year or so though, it seems like it's much easier said than done for the Welsh international.