Theo Griezmann will have caused a stir with his Man Utd related tweet
His brother, Antoine, is struggling for form with Atletico Madrid this season
The French international was a target for Man Utd this past summer
Antoine Griezmann's brother, Theo, is well known for his online opinions and antics, and he's making headlines again after getting Man Utd supporters excited.
On Saturday, he opted to post the image below of Old Trafford with three 'praying' emojis, which naturally would have sent United fans in a frenzy as they would have interpreted it as a not-so-subtle hint over his brother's future.
However, they wouldn't have had long to enjoy it, as he has since deleted his Twitter account and has yet to return which suggests that he either upset a few people, regretted the post or ultimately just wanted a break from social media.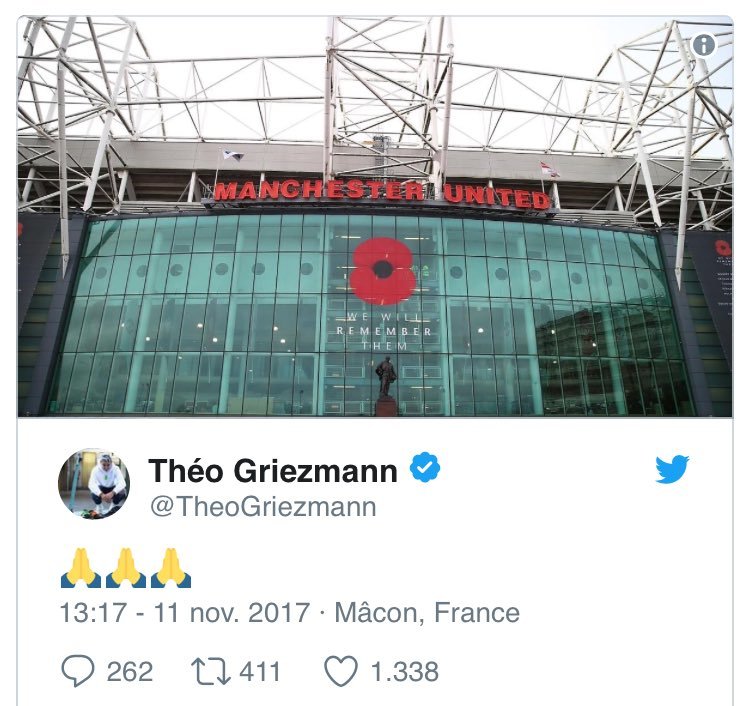 Whatever the case may be, Marca have also led with the angle that it was a hint at a Man Utd move, but it remains to be seen whether or not something materialises next year.
As noted by the Manchester Evening News, the topic has been a discussion point again in more recent times with Atletico president Enrique Cerezo reiterating that the La Liga giants don't have any intention of selling their most prized asset.
Nevertheless, the interest was reportedly there from United this past summer, and with Theo Griezmann continuing to drop hints and cause trouble on social media, his disappearance on the platform will likely be a welcome move as far as Atleti are concerned to allow their talismanic forward to focus on matters on the pitch.
Griezmann has endured a difficult start to the campaign with just three goals and three assists in 13 appearances in all competitions, and so Diego Simeone will be expecting much more from him in the coming months and in order to do so, he'll have to put all the transfer talk behind him.