Arsenal playmaker Mesut Ozil had a quiet game for Germany against England
Craig Bellamy absolutely tore into Ozil for his lazy performance at Wembley
Ozi has been criticised over his work-rate on a number of occasions in the past
Former Premier League star-turned-pundit Craig Bellamy has savaged Arsenal star Mesut Ozil for his performance for Germany against England this week.
The 29-year-old has long been criticised for laziness and failing to track back, and former Liverpool and Manchester City forward Bellamy says watching him drives him up the wall.
'We know Ozil doesn't run a lot, we know he doesn't track back. He's driving me up the wall every time I'm watching him,' Bellamy told beIN Sports, as quoted by the Metro.
This assessment seems a little harsh on Ozil, who can also be one of the best creative players in Europe on his day, though we are arguably yet to see that kind of form from him this season.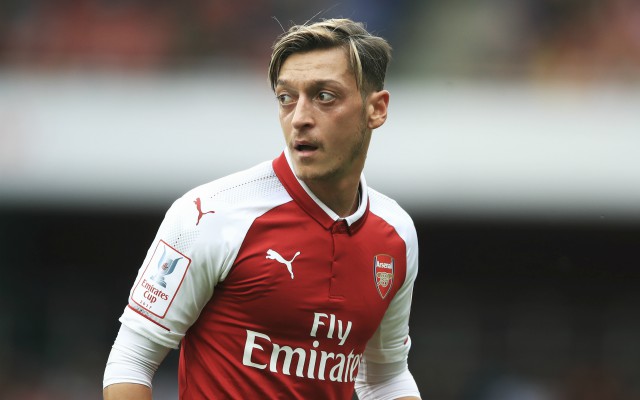 Aside from one man-of-the-match display against Everton, it's been a disappointing campaign from Ozil, whose future at Arsenal is in doubt as he nears the end of his contract, which is due to expire in the summer.
Luckily for Bellamy, and indeed the not-insignificant number of Arsenal fans who share his views, that might mean not watching as much of him for too much longer.