Chelsea's Ruben Loftus-Cheek shone on his England debut against Germany
Gareth Southgate has suggested Loftus-Cheek was forced out of Chelsea
The 21-year-old has had to look for first-team football on loan at Crystal Palace this season
England manager Gareth Southgate has suggested Chelsea's first-team stars may have played their part in forcing Crystal Palace loanee Ruben Loftus-Cheek out of the club.
The 21-year-old shone on his senior debut for England this week, earning the Man of the Match award in the 0-0 draw with Germany following a performance of real flair and skill in attack.
Chelsea don't have the best track record of handing opportunities to their youngsters, and Southgate believes a hostile atmosphere on the training ground may have contributed to his departure this summer.
'He's also been able to battle through difficult spells at Chelsea where he's been training with senior players who have recognised his talent and so they get to him in training,' Southgate was quoted in the Daily Mirror.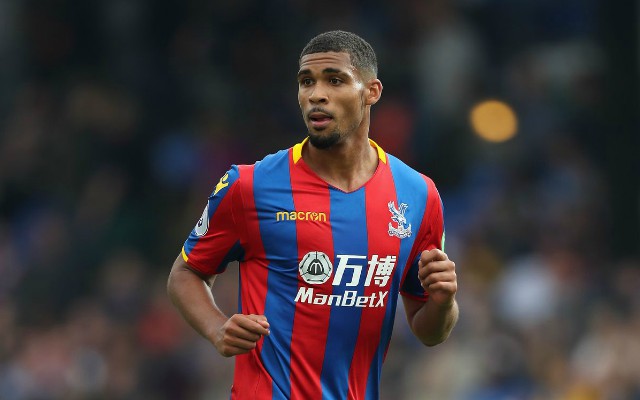 'Have they kept him in his place? Yes. They probably saw the threat.'
While it's normal for players to fight for their place in the increasingly competitive nature of the modern game, this might not reflect too well on Chelsea, where there seems to be a bigger divide between senior and youth sides than at most other clubs.