Liverpool are refusing to budge on a stubborn contract policy
The Reds won't give Emre Can a release clause in his new contract
Can looks increasingly likely to leave on a free transfer at the end of the season
Liverpool look no closer to tying down star player Emre Can to a new contract, with Borussia Dortmund the latest club linked with a move for the Germany international on a free transfer.
Can is set to be a free agent in the summer, and Liverpool could pay the price for refusing to budge on a stubborn contract policy as they seemingly won't consider giving him a release clause, according to The Times.
The 23-year-old has been a key part of Jurgen Klopp's side in recent years, showing himself to be one of the most promising young defensive midfielders in Europe.
While Liverpool may feel a lack of a release clause in Philippe Coutinho's latest contract benefited them as they fought off interest from Barcelona in the summer (rejecting three bids, according to BBC Sport), it seems nonsensical to put themselves in a situation where they're almost guaranteed to pocket nothing from Can's exit.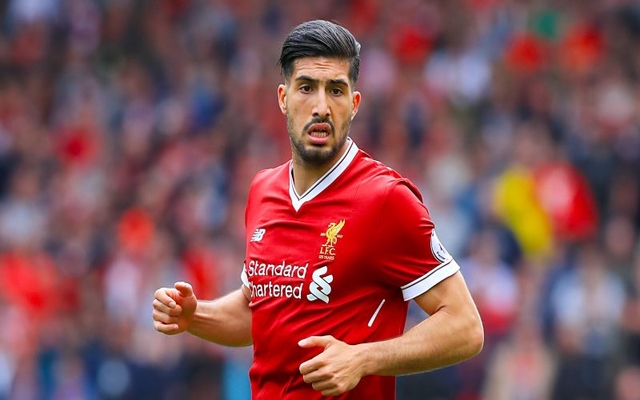 The former Bayer Leverkusen man is surely on his way out anyway, so why not bow to his one key demand and at least give yourself a chance of raising, say, £40million from letting him go?
Liverpool will find it hard enough to replace such an influential player anyway, so they'll surely need all the funds they can get, even if they may not like the idea of being forced to accept any bids if that clause is triggered.