Dele Alli has scored 31 goals in 80 Premier League games, giving him a 38.75 per cent strike-rate
Alli's record is similar to that of Richarlison, who has a 36.36% strike-rate after 11 Watford games
They could soon be Tottenham teammates as Mauricio Pochettino is keen to sign Richarlison
Tottenham Hotspur are reportedly tracking Watford summer signing Richarlison.
The 20-year-old Brazilian only joined his current club in August when Watford paid Fluminense £11.2m, according to The Mirror, but the same source claims that Spurs scouts have watched him multiple times this season.
And those scouts must be impressed by what they have seen as Richarlison has immediately become a key man for the Hornets.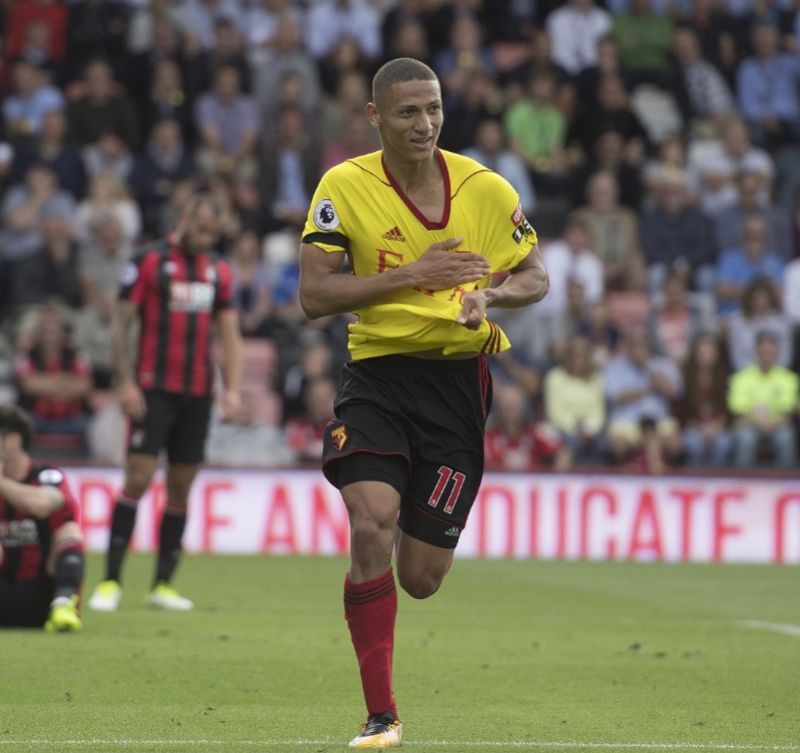 In his first 11 Premier League games, Richarlison has scored four goals, giving him a 36.36 per cent strike-rate, which is similar to Dele Alli's 38.75% record.
Fellow attacking midfielder Alli has hit the net 31 times in 80 PL appearances.
Christian Eriksen's 34 goals in 145 outings give him a much lower PL strike-rate of 23.45% but the Spurs playmaker has also provided forty assists.
Richarlison signed a five-year contract when he arrived at Watford but The Mirror claim that Mauricio Pochettino is keen to take him away from Vicarage Road.
Spurs, who visit Watford in early December, currently sit third in the Premier League table.
Watford are eight points behind in ninth place, after losing three matches in a row – to Chelsea, Stoke and Everton.