Manchester United centre-back Victor Lindelof helped Sweden qualify for the World Cup on Monday
Sweden held Italy to a goalless draw in Milan to seal a 1-0 aggregate win in their two-legged playoff
Lindelof was cheered on by his girlfriend, Maja Nilsson, who wore his shirt from the first leg
She posted a photo of herself in the jersey, which she claimed smelled "like shit"
Monday night was a big one for Manchester United defender Victor Lindelof.
The 23-year-old centre-back has endured a tough season so far as he has struggled to establish himself as a regular at Old Trafford.
But he played a key role for his country as they kept a second clean sheet in four days to secure a goalless draw which gave them a 1-0 aggregate win over Italy in their World Cup qualifying playoff.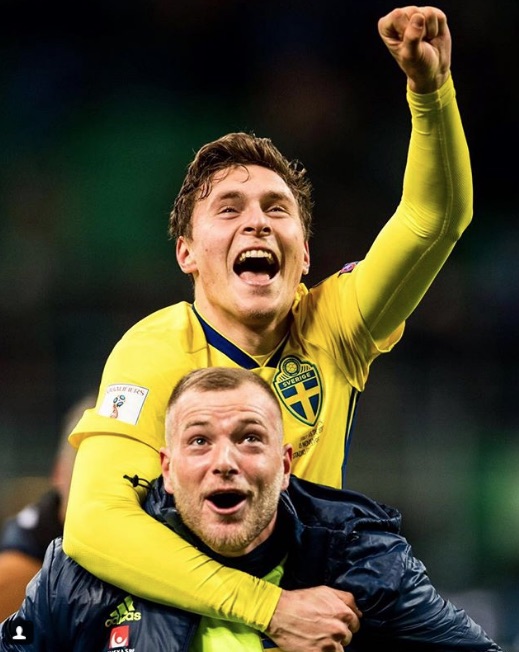 Lindelof's girlfriend, Maja Nilsson, took to Instagram to express her pride after the match.
Nilsson posted a picture of Lindelof celebrating his nation's place at Russia 2018 along with the words: "It's lucky I love vodka almost as much as I love you. So proud of you my love".
She had earlier shared another photo before kickoff when she uploaded a snap of herself wearing the jersey Lindelof had played in during Friday's first leg in Stockholm.
Nilsson accompanied her initial post with the caption: "Victors shirt from the last game smells like shit but I'm gonna wear it anyways".
It was not the first time Nilsson was seen posing in one of her man's used jerseys. Earlier this season she was spotted dressed in the shirt Lindelof had made his United debut in – against Real Madrid in the UEFA Super Cup.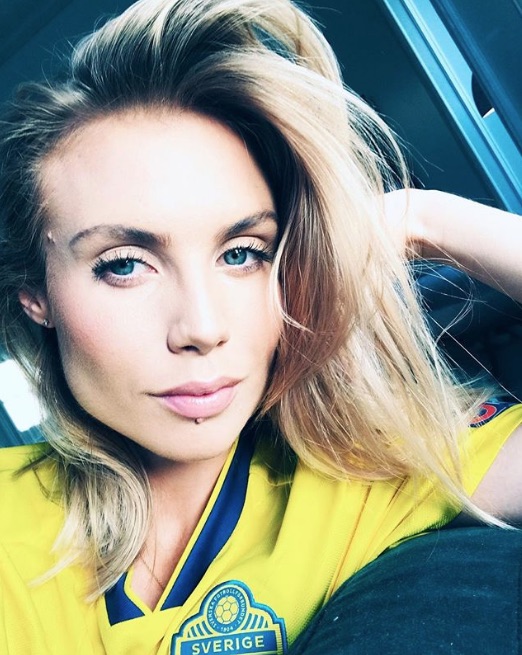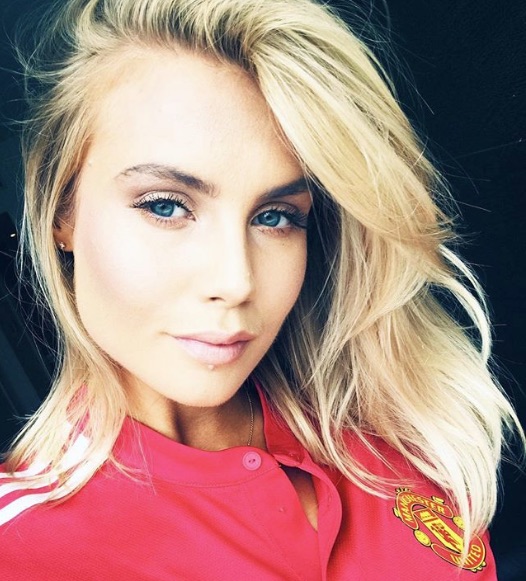 Of the 32 World Cup finals spots, just three remain unfilled.
Once all of the playoffs have been completed, the World Cup draw will take place in Moscow on December 1.