West Bromwich Albion fans displayed Pulis Out banners at the Grand Slam of Darts
Sky Sports cameras picked up one placard which read: "Do one Tony"
The protest was inspired by Arsenal fans' epic – but unsuccessful – campaign to get rid of Arsene Wenger
The Wenger Out craze – started by disgruntled Arsenal fans in the vain hope of getting the club to part company with their manager (or vice versa) – went truly global.
Banners and placards were spotted in Kenya, Ethiopia, India, Thailand and Sri Lanka, as well as all across the USA, including on one of the big screens in Times Square.
Although it failed to unseat Arsene Wenger, the campaign has inspired some West Bromwich Albion supporters to protest against Tony Pulis in a similar fashion.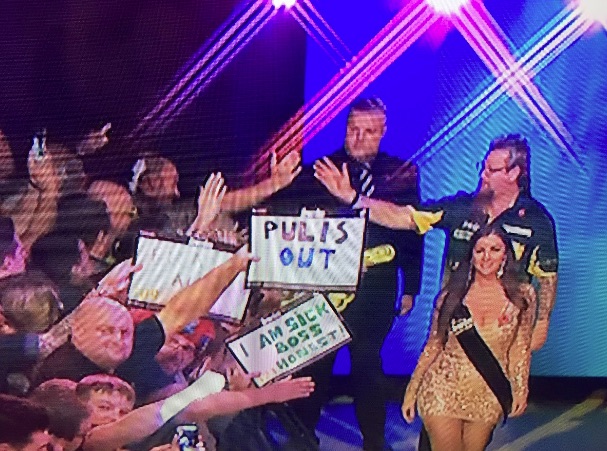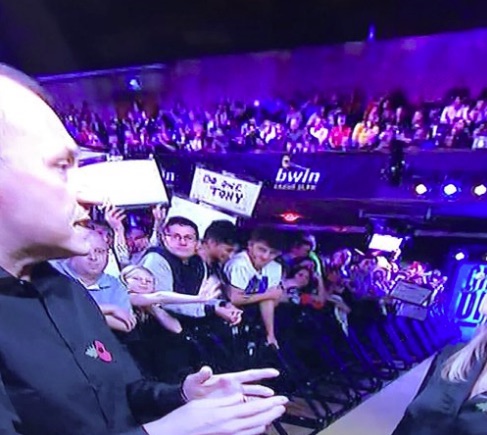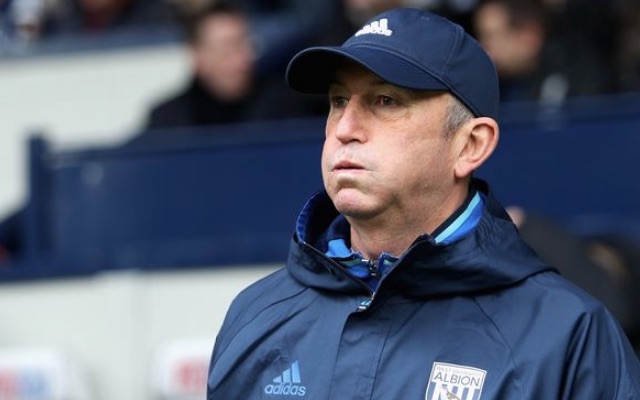 Two anti-Pulis posters were recently picked up by Sky Sports cameras in nearby Wolverhampton at the Grand Slam of Darts.
One read: "Do one Tony".
Another was emblazoned with: "Pulis Out".
Many Baggies fans are said to be underwhelmed by their style of play under Pulis, who has been in charge at the Hawthorns since 2015.
West Brom won their first three matches this season but have since gone 10 without victory in all competitions.
Pulis is under contract at West Brom until June 2019, while Wenger's current Gunners deal is due to expire at the same time.