Manchester City were given a scare as Sergio Aguero went to hospital after fainting
The striker was taken in for tests after an incident in the dressing room at half time
Reports now claim Aguero suffered a drop in blood pressure
Manchester City striker Sergio Aguero had to be taken to hospital at half time in Argentina's game against Nigeria last night due to a drop in blood pressure, it has been revealed.
The Sun claim this was the reason for the 29-year-old fainting in the dressing room at half time, which caused a bit of a scare for fans of both City and Argentina.
Aguero has been on fire for City again this season, but not everything has gone his way as he recently suffered a minor car crash in Amsterdam.
The Sun claim this is not the first time Aguero has had problems with blood pressure, but that he quickly regained consciousness after leaving the stadium last night.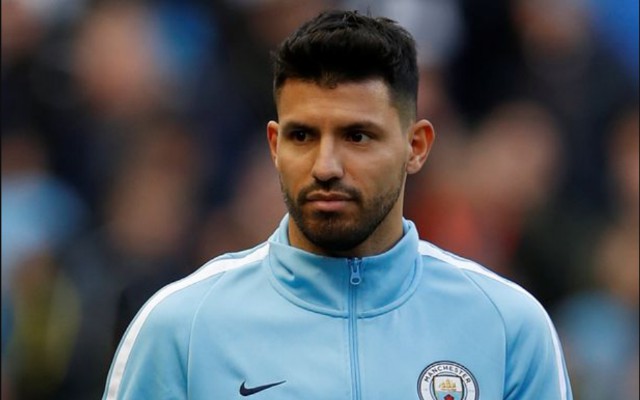 City will hope Aguero is ready to return to action in the Premier League before too long, with the former Atletico Madrid man only recently becoming their all-time record goalscorer.
Pep Guardiola will need that kind of quality in his ranks as his side go for the title, having recently opened up an eight-point lead at the top of the Premier League table.