Antoine Griezmann tweeted after France's friendly with Germany last night
The Manchester United target posted a photo of himself with Arsenal's Mesut Ozil
Both players have been linked with moves to Old Trafford next summer
Manchester United fans think they've been sent a cryptic message after this tweet last night from Atletico Madrid star and rumoured Red Devils transfer target Antoine Griezmann.
The 26-year-old was in action for France against Germany in a friendly yesterday evening, and took a moment after the game to tweet a picture of himself with Arsenal star and fellow United target Mesut Ozil.
ESPN recently reported that they expected United to go back in for Griezmann next summer, while the Daily Mirror have claimed they also remain in the hunt for Ozil amid doubts over his future at the Emirates Stadium.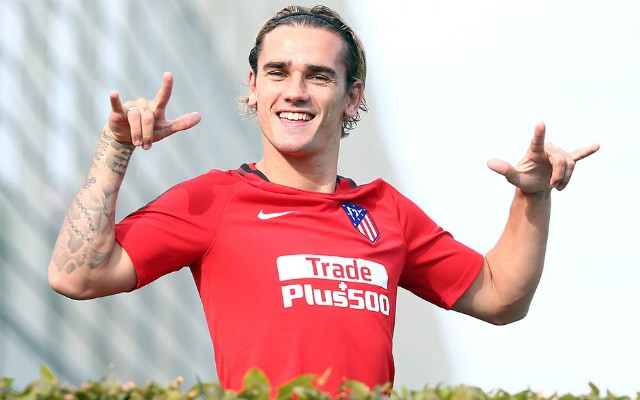 Has Griezmann hinted that both moves are on? Have a look at his tweet and judge for yourself…
????? + ???? = ?? pic.twitter.com/DhPBuCpOis

— Antoine Griezmann (@AntoGriezmann) November 14, 2017
It can be hard to make out what he might mean by the series of emojis in the tweet, though the first part clearly references his 'hotline bling' goal celebration.
The rest seems to hint at some kind of partnership between himself and a chef (a secret nickname for Ozil for always cooking up chances?) resulting in goals, often referenced on social media with the football emoji.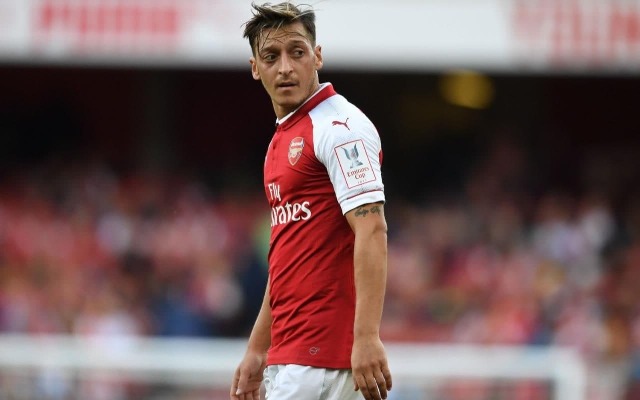 Either way, he and Ozil looked pretty happy to see each other, so will they be lining up together for United next season? Enough fans certainly seem to think so…
Griezmann saying see u in manchester ozil?? https://t.co/bFftG3Q3Og

— Anurag Shahi (@Anurag16195) November 15, 2017
Ozil no.10, Griezmann & Lukaku as strikers? https://t.co/PfosIkElVX

— Red Devil Chronicle (@wefollowunited) November 15, 2017
Wouldn't be a bad bit of January business. #mufc #manutd #Griezmann #ozil pic.twitter.com/sUxNZGzHo4

— Alexander (@AJRAMS18) November 15, 2017
Confirmed: Griezmann and Ozil to united https://t.co/8xAS8S9Qq5

— ??? (@DanielUtd) November 15, 2017
Ozil & Griezmann at Old Trafford next season, lovely cant wait https://t.co/ck3sNlgTnI

— Lucas Boye (@lucasboyee) November 14, 2017
Ozil+griezmann #mufc incoming https://t.co/JujylaEFH4

— se queda. (@DaretoZlaaaatan) November 14, 2017