Manchester United forward Anthony Martial has been discussing life under Jose Mourinho
The Frenchman has struggled to start a large number of games this season
Martial admits Mourinho can be demanding and hard on him
Manchester United forward Anthony Martial has given some insight into his relationship with Red Devils manager Jose Mourinho after a mixed start to the season.
Despite shining as an impact sub at Old Trafford, Martial does not appear to be trusted enough by Mourinho to start games on a regular basis.
Of Martial's ten Premier League appearances this term, only three have come in the starting line up, with the Daily Mirror even linking the out-of-favour 21-year-old with a possible move to rivals Arsenal last month.
A popular figure at United, Martial has moved to ease fans' concerns by admitting he enjoys the working relationship he has with his manager.
Despite his lack of minutes and an admission that Mourinho can be 'hard' on him and the other players, he says he responds well to it and the pair get on better than they used to.
'He's hard with all of us and he is hard with me, there is no question,' Martial is quoted on Goal.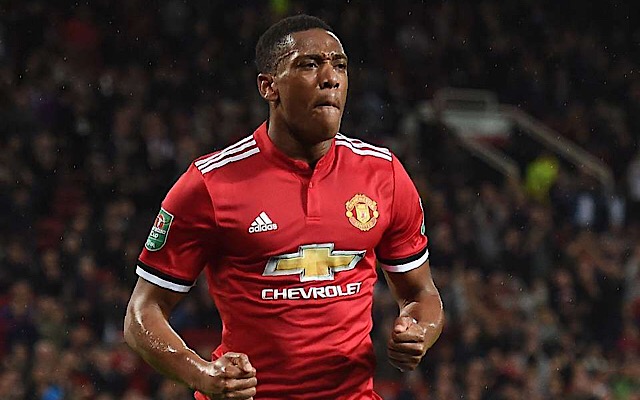 'But I know that it's for my benefit. But I also know that he really likes me as a person, so there's no issue about the discipline being for the wrong reasons.
'But the objective, of course, is to have all of us in good condition, and being fit to play every match and that is what I'm hoping to do.
'At the beginning we didn't know each other too well, but over time we have got to know each other better. He knows my strengths and my weaknesses, such as they are, but the outcome is that we are learning to give everything in the right way.'