Jose Mourinho has explained why he thinks Manchester United can't win the Champions League
The Red Devils boss has slammed the lack of winter break for Premier League clubs
Mourinho has twice won the Champions League, but never with an English club
Manchester United manager Jose Mourinho has got his excuses in early as he anticipates it will be impossible for him or any other Premier League club to win the Champions League.
The Portuguese tactician believes the lack of a winter break gives a major advantage to English sides' European rivals, in what may be an early concession of United's hopes.
Mourinho has twice lifted the Champions League trophy with Porto and Inter Milan, but never with an English club, though others have won it in recent times despite also having to deal without a winter break.
Manchester United won it twice in the Premier League era under Sir Alex Ferguson, and also reached the final twice more, losing to Barcelona in 2009 and 2011.
Meanwhile, Liverpool were winners in 2005 and runners-up in 2007, while Chelsea have reached two finals in the last decade, losing in 2008 and winning in 2012.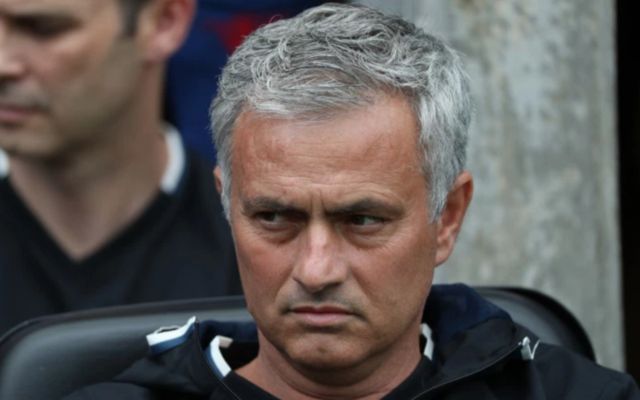 Still, Mourinho is extremely pessimistic about English success this season, telling the Daily Mirror: 'I don't think so because I always say the Champions League only starts in February and in February, the English teams are after December and January where we can play 20 matches over two months and the Germans, the French, the Spanish, the Italians, they all come from a winter break. So I think they arrive in better conditions than the English teams.'
He added that the competition in this country is also greater, meaning even cup ties against lower-league outfits cannot be taken lightly.
'It's also a fact that any match you play in this country, if you don't go strong, you lose,' he said.
'We go to Bristol (City) in the (Carabao Cup) quarter-final and if you don't go with a strong team, you lose. That's as simple as that. In other countries, between the top teams and the others, there is huge difference and not just in terms of talent and potential but also in terms of mentality.'