Neymar chatted with Marcus Rashford before the England v Brazil game
The PSG star told the Manchester United forward he hates the cold in England
Neymar has been linked with Real Madrid and may not be keen on the Premier League
We often see footballers engage in chit-chat or jokes on the pitch, but rarely do we get a real insight into what they're saying to each other.
Thankfully now, we are treated to 24/7 close-up coverage of our favourite stars, which more often than not reveals that they're really just human after all.
Still, you can also get little hints about their mindset in the most mundane of comments, including this chat between Neymar and Manchester United's Marcus Rashford below.
(Transcript via the Metro):
Neymar: '[Are you] good?'
Rashford: 'Yeah.'
Rashford: 'How long have you been here? How long [before] you're leaving?'
Neymar: 'Tomorrow…'
Rashford: 'You go?'
Neymar: 'Yeah.'
Rashford: 'It's cold!'
Neymar: 'Today is…'
Rashford: 'It's not so bad today. Usually it's…'
Neymar: 'I don't like the cold.'
Rashford [laughs]: 'It's not for you, eh?'
Neymar [laughs]: 'No, it's so cold!'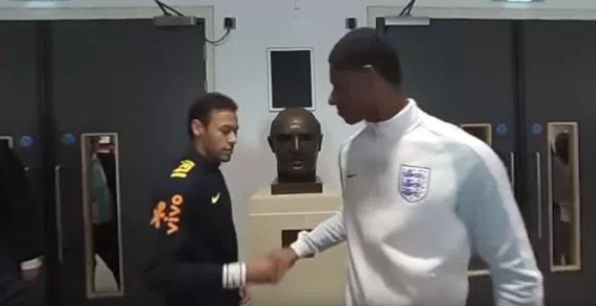 Don Balon have recently claimed Neymar is gearing up for a future move to Real Madrid, with the climate in Spain clearly more to his liking than the one in England.
We do get pretty cold winters in this country, and relatively shorter and less exciting summers than many other European nations, which clearly isn't to Neymar's liking at all.
From this, can we deduce that the Brazilian may not be so keen on any future prospect of a move to the Premier League?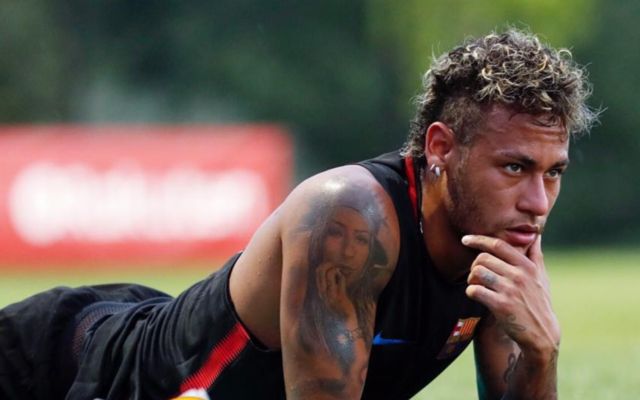 Sport linked Neymar with the likes of Manchester United before he ended up leaving Barcelona for PSG in the summer, and it's clear now from his chat with Rashford why he is yet to play on these shores.
United fans will just be gutted Rashy didn't try a little harder to change the 25-year-old's mind while he had the chance!