Chelsea beat Manchester United to the young striker in the summer
16-year-old Daishawn Redan says he was in awe of the setup at Chelsea
Redan has also outlined his aims for the future with his new club
Chelsea youngster Daishawn Redan has explained why he decided to pick a transfer to the Blues over Manchester United during the summer.
The 16-year-old linked up with Chelsea's Under-18 side this season after impressing at Ajax and attracting plenty of interest from across Europe.
Redan admits that his choice was made easier once he saw the setup at Chelsea, which impressed him far more than what he was shown at United.
'I looked at three clubs: Chelsea, Manchester United and West Ham,' Redan told Ajax Showtime, as quoted by the Metro.
'Manchester United was fine, but at Chelsea it was "wow". The complex, the fields, I just saw how professional it all was.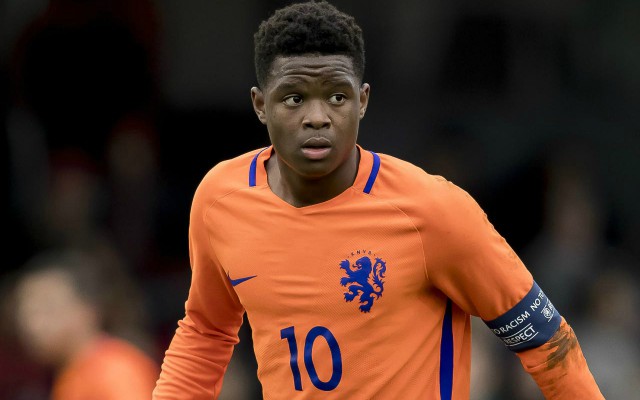 'I was really impressed at Chelsea. I want to develop into a big, strong striker who is also good at playing football.'
Chelsea don't have the best track record of handing opportunities to young players, so time will tell if Redan really made the right choice by snubbing a club that does.