Arsenal face crunch clash with Tottenham in north London derby on Saturday
Wenger under pressure to ensure top-four at least remains a realistic target
Merson says defeat should mean the end for the Arsenal boss
Pressure and criticism is nothing new for Arsenal boss Arsene Wenger as he's experienced plenty of it in recent years at the Emirates.
An inability to genuinely compete for major trophies and with critical weak areas of the squad still not addressed, it has led to a level of scrutiny that few other managers arguably experience.
Part of it is undoubtedly his own doing as there are changes he could have made, but ultimately there is also a level of blame that should be placed on the board and the players too for the failures at the club.
However, it seems as though Paul Merson is zeroing in on the veteran tactician ahead of the north London derby against Tottenham on Saturday, as he believes that a defeat should mean the end for Wenger at Arsenal.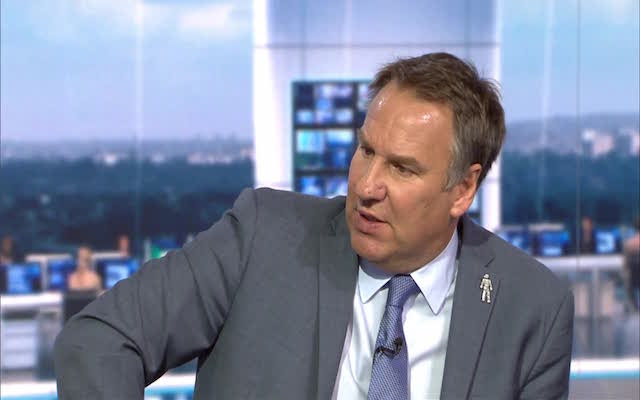 "I haven't spoken to a single Arsenal fan who fancies them to win. It has swung so massively in Tottenham's favour it's embarrassing," he wrote in his Daily Star column.
"If Arsenal lose, that should be it for Wenger. It's not even as if Spurs have spent millions, and they have still left Arsenal behind. The board won't sack him. I don't think the owner has a clue, to be honest.
"But the manager would have to consider his position and walk away. Not at the end of the season either. But right then and there."
In truth, it's massively unlikely that Wenger will opt to walk away in the middle of a season as a reaction to a defeat to Tottenham, and so Merson's suggestion that a resignation should follow if Arsenal lose is arguably a bit of a stretch.
There have calls for him to go on so many occasions by angry supporters, and yet he still signed a new contract this past summer, as noted by The Guardian.
Nevertheless, if it does play out that way, it will only reinforce how Arsenal have fallen behind their bitter rivals, who have assembled a top squad under Mauricio Pochettino, play a great style of football and at least look to be heading in the right direction.
A lack of silverware is seemingly the biggest criticism of the Argentine coach too and so he'll share Wenger's troubles in that sense, but a win on Saturday is all that matters for now in order to give the supporters plenty to cheer about.