Chelsea will lose an attacking star to Premier League rivals Manchester United to make space for the arrival of a Brazilian star from PSG.
The Blues will step-up their pursuit for PSG's Brazilian star Lucas Moura after being linked to the star for a prolonged period.
Consequently, Chelsea would lose Willian to Jose Mourinho's Manchester United to make space for the star. 
Chelsea will step-up their pursuit for PSG star Luca Moura but if they land the Brazilian they may have to allow winger Willian to leave for Manchester United to make room.
A report from Italian sports outlet CalcioMercato has stated that Antonio Conte and Chelsea's interest in the Brazilian Lucas is growing rapidly and if they land the star it will leave no place at Stamford Bridge for Willian who is likely to leave to rejoin former Chelsea boss Jose Mourinho at Man United.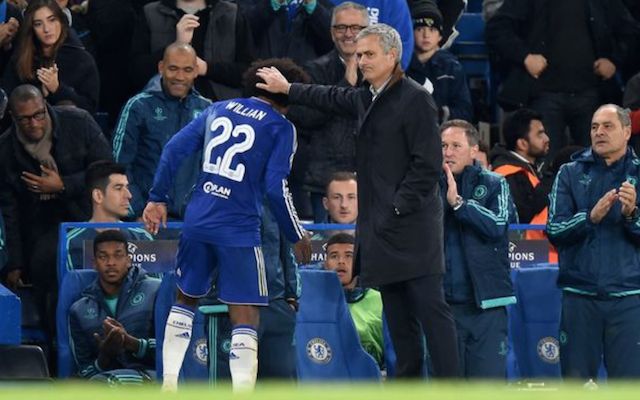 Lucas has struggled ever since arriving at the French capital in 2013 to establish himself as one of the stars at the club and this has become no easier since the arrival of his international teammate Neymar this summer.
With Angel Di Maria, Julian Draxler, Neymar, Kylian Mbappe and Edison Cavani all competing for postions in the PSG front-three it has inevitably become impossible for the 25-year-old Lucas to solidify any kind of consistent game time.
It is a similar story for Willian at Chelsea who despite being a favourite under Mourinho at Stamford Bridge three years ago has struggled since the arrival of Italian boss Antonio Conte in 2016. It would appear that Willian's quest to regain a pivotal role in the Chelsea set-up will become even harder if Lucas was to arrive. Thus, leaving the exit door wide open for him to rejoin Mourinho in the North of England.