Blues boss eager to see Blues maintain current form
Chelsea currently sit fourth in league table
Conte willing to keep superstition going to see side keep up winning ways
Chelsea manager Antonio Conte has claimed that he will keep his beard as long as his Blues side maintaining their impressive run of form.
This was reported by the Evening Standard, who state that the fashion statement was encouraged by the Italian's wife, and that the facial hair isn't a superstition.
Speaking about his new beard, Conte was asked whether he would keep the beard, to which he jokingly replied "Yes. I hope at the end of the season to finish with a big beard."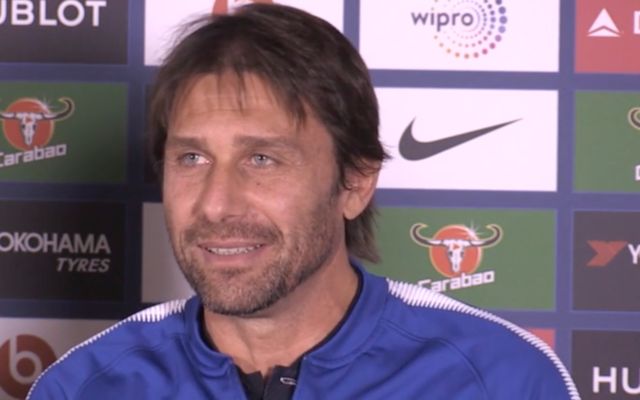 Since his arrival in England at the start of last season, Conte's impact has been felt through the Premier League.
Last season, the former Juventus manager managed to steer the Blues to an almost record-breaking title win, with the Blues ending up just three points off breaking the record for most points in a Premier League season.
Despite the Blues losing into the FA Cup to London rivals Arsenal, the west London side still enjoyed a more then successful season.
The Italian's decision to use the 3-4-3 formation was one of the main reasons why club had so much success, as his side's ability to overload the wings allowed them to dominate teams time and time again.
MORE: Chelsea transfer news 
Should Chelsea keep up their current form, it won't be long before Conte will be unrecognisable to most Blues fans!