Balague believes Real Madrid have resources to swoop for Neymar
Insists Los Blancos are interested in former Barcelona superstar
Also suggests Madrid are actively leaving door open to sell Bale
While it may not happen in the immediate future, Guillem Balague isn't ruling out the possibility of Neymar at Real Madrid further down the line.
The 25-year-old only joined Paris Saint-Germain this past summer, but he has taken to French football well having scored 11 goals and provided nine assists in 12 appearances in all competitions.
However, speculation has been rife in recent days of a move to Real Madrid for the Brazilian international, with Marca reporting that Madrid are equipped to launch a €200m bid for the former Barcelona superstar.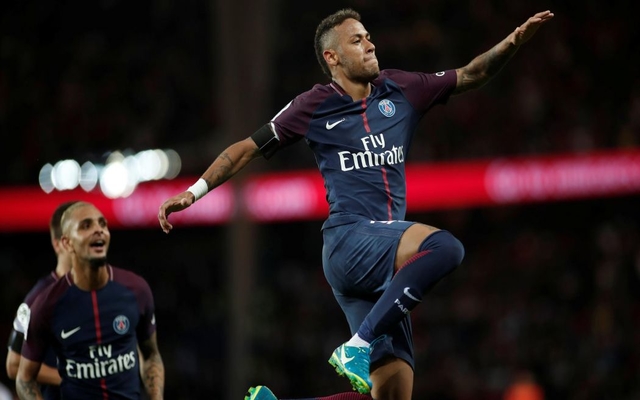 Given his history at the Nou Camp, Neymar will certainly upset a few of his old teammates and colleagues if he were move to join their bitter rivals, and Balague has suggested that they're very much interested in signing Neymar, with his €222m release clause apparently within their reach.
"It's very clear that Neymar put a clause in contract that if anybody came with a bid of €222m then he could go. This is not just for Real Madrid but for everybody," he told Sky Sports in a Q&A session.
"This is a figure Real have available if Neymar ever decides to leave PSG. Are Real Madrid interested? Absolutely."
Bale could be heading for Real Madrid exit
Meanwhile, the Sky Sports pundit also shed some further light on Gareth Bale's situation at the Bernabeu as the Welshman's injury nightmare continues to cast doubt over his long-term future in the Spanish capital.
Unsurprisingly, Balague claims that Bale doesn't want to leave Madrid, and why would he given his trophy haul since joining the European giants and the position he has at one of the biggest clubs in the world.
However, the shock suggestion comes in that Los Blancos are actively trying to leave the window of opportunity open to sell him, which arguably makes sense as he hasn't been able to prove himself as a reliable figure given the number of games he's missed over the last 18 months due to injury.
"Stories concerning Real Madrid and Bale's departure have come into the press right at the same time. I suspect it's a leak from Real Madrid where they are leaving the door open to that possibility," Balague added.
It's questionable as to how much Madrid could get for him as interested clubs will see it as a risk, with the 28-year-old gradually missing more and more games each season. From 48 appearances in 2014/15, Bale had 31 games to his name in 2015/16 before making just 27 appearances last year in a worrying trend.